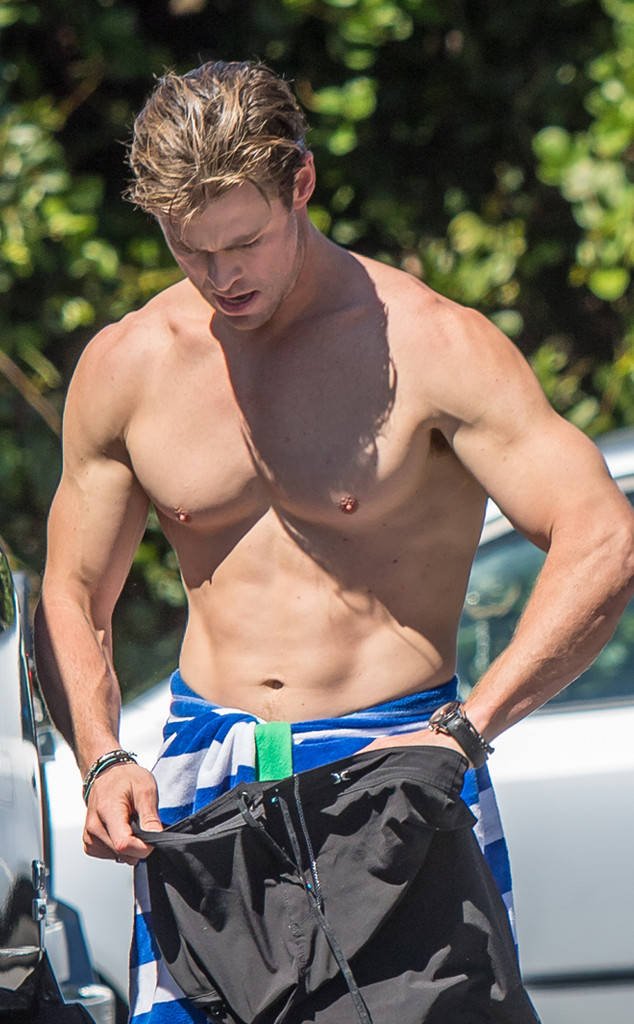 Diimex
Holy moly, how is this even real life?
It's no surprise that Chris Hemsworth's body is absolutely outrageous, but it's hard to hide the amazement each time it graces our presence. Like this, for example.
The blue-eyed hunk graciously flaunted his insane muscles while taking off his wet suit after a surf day at the beach, and getting into a pair of swim trunks. The shirtless actor wrapped a towel around his waist to cover the family jewels while changing wardrobes, leaving our eyes on his chiseled upper bod.
Even Hemsworth's co-stars can't fully grasp just how perfect the 32-year-old Aussie is.