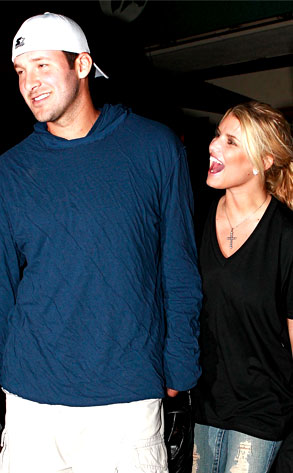 Flynet
Last month, Tom Cruise assisted a fallen photographer in NYC, adding to his long list of "Touched by a Superstar Angel" moments.
Cruise better hold on to his halo, though, because there's a new celeb do-gooder making the world a better place—Dallas Cowboys quarterback and Jessica Simpson's main squeeze Tony Romo.
Here's his angel tally: Recently, Simpson credited her man of over a year with saving her. From what? No one is quite sure.
And in September, after throttling the Cleveland Browns in a season opener and catching a late-night flight home, he stopped and helped a stranded couple by changing their flat tire. This with a freshly stitched chin!
And just this week, he treated a homeless guy to a movie and even let the man, who admitted he hadn't showered for several days, sit with him and a friend.