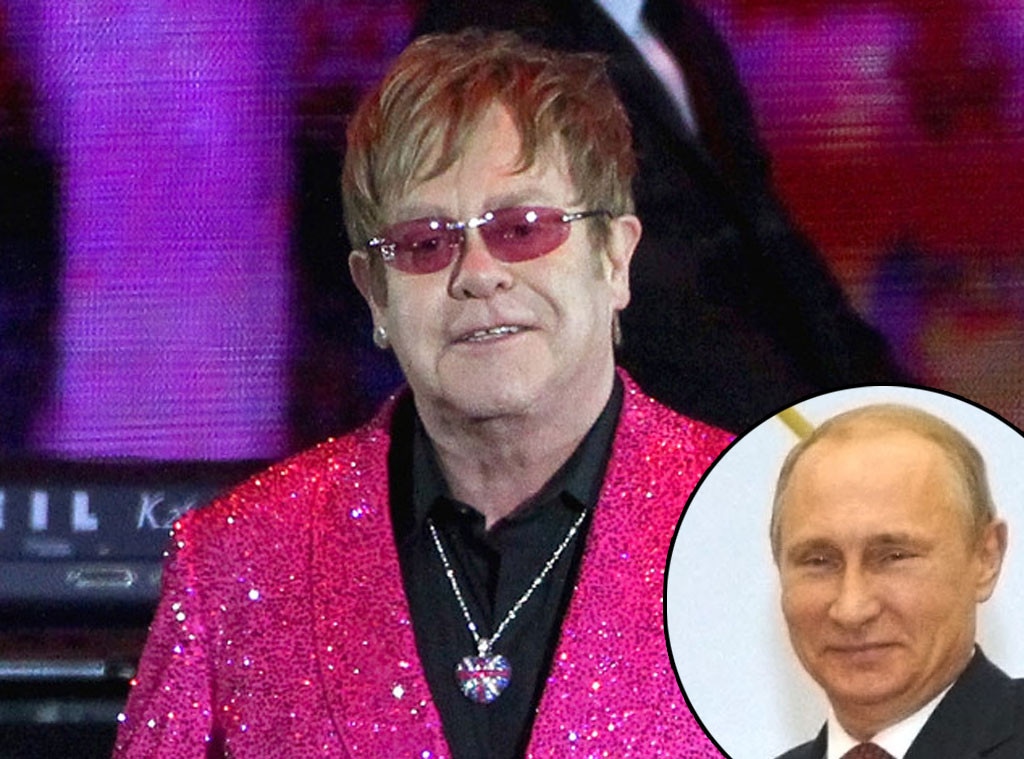 Getty Images
Elton John was victim of a hoax.
The singer, who recently proclaimed on BBC that he'd like to talk to Russian president Vladimir Putin about LGBT rights in his country, took to Instagram to show appreciation after receiving what he thought was a phone call from Putin.
Except it wasn't Putin. It was two Russian comedians playing a prank on Elton John.
"Thank-you to President Vladimir Putin for reaching out and speaking via telephone with me today. I look to forward to meeting with you face-to-face to discuss LGBT equality in Russia," John first posted on Instagram with a photo of Putin.
However, a spokesman denied that the president called the celeb, and prankster Vladimir Krasnov, known as Vovan, later confessed that he a sidekick made the call. He told AFP that John was "very happy and said that the call had made his day and that it was a miracle that it had taken place".
Upon hearing of the prank, Elton John addressed the hoax on Instagram.
He wrote, "Pranks are funny.  Homophobia, however is never funny.  I love Russia and my offer to talk to President Putin about LGBT rights still stands. I will always stand up for those that are being degraded and discriminated against.  If this unfortunate incident has helped push this vital issue back into the spotlight, then I am happy to be pranked on this occasion."
Elton John originally told the BBC, "I'd love to meet him [Putin], I'd love to sit down and talk to him. It's probably pie in the sky but unless you try, unless you put your foot in the water, your toe in the water...at least if I meet him and say, 'Listen, come on, let's have a cup of tea, let's talk about this', he might laugh behind my back and then he shuts the door and call me an absolute idiot but at least I can have a conscience and say I'd tried."