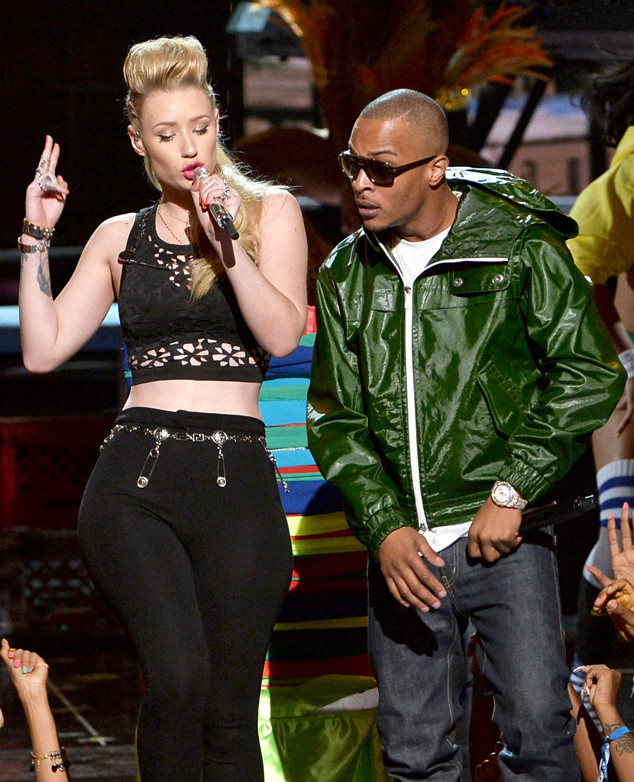 Kevin Winter/Getty Images for BET
After a year full of drama and backlash, T.I. has decided to cut professional ties with his former mentee, Iggy Azalea.
The rapper told New York's Hot 97 Ebro in the Morning that he "took a bit of a rest stop" in his relationship with the female emcee, though he hasn't stopped defending her.
"I ain't gonna make no excuses," he tells the radio hosts. "In her defense, she had a lot thrown at her at one time. Any human being anywhere [is gonna] have a hard time adjusting."