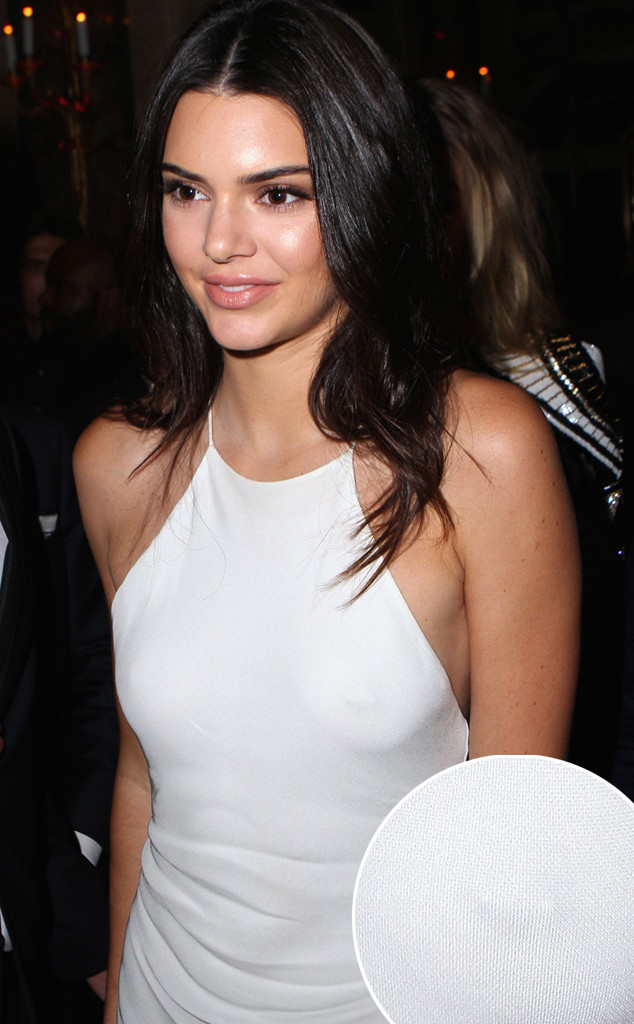 Nancy Rivera / Splash News
Some people get matching tattoos and others get matching piercings. Kendall Jenner and Kylie Jenner have opted for the latter, choosing to both get one of their nipples pierced.
Although it has been speculated for a while that Kendall took the plunge, it wasn't totally obvious until she hit the red carpet at the Harper's Bazaar Icons event in NYC Wednesday night. Looking stunning in a sexy white dress, Kendall put her slim figure on display. If you take a closer look at her boob, however, you'll notice the nipple ring poking through her gown!
The 19-year-old supermodel first teased fans with the idea of the racy piercing when she wore a relatively sheer black dress to ESPN's ESPY Awards earlier this summer. Flashes from the camera illuminated what looked to be a metal bar with two balls on each end going through her nipple. Eek! That had to have been painful.