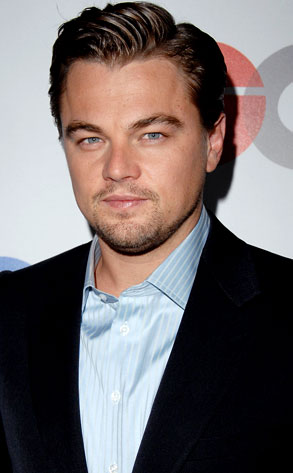 Jon Kopaloff/Getty Images
LOUNGE ACT: Leonardo DiCaprio, Kate Bosworth (they're just pals, says a source) and Kevin Connolly, hanging in the lounge at Bardot in Hollywood after doing the same at the GQ Men of the Year party, where Leo took top honors.
GOOD EATS: Kiefer Sutherland, having dinner with friends at Café Stella in the Silver Lake neighborhood of Los Angeles.
BABY MAMA: Nicole Richie, cooing that baby Harlow is "the love of [her] life" at the Tracy Paul & Company's Shoes from Spain event in the penthouse suite of the Chateau Marmont hotel in West Hollywood.
FANCY PANTS: Bruce Springsteen, dropping about $2,000 on a few pairs of John Varvatos Star USA jeans and some shirts at Barneys in New York City.
FISHY BUSINESS: Mary J. Blige, enjoying various sashimi and hamachi dishes at Koi in NYC.