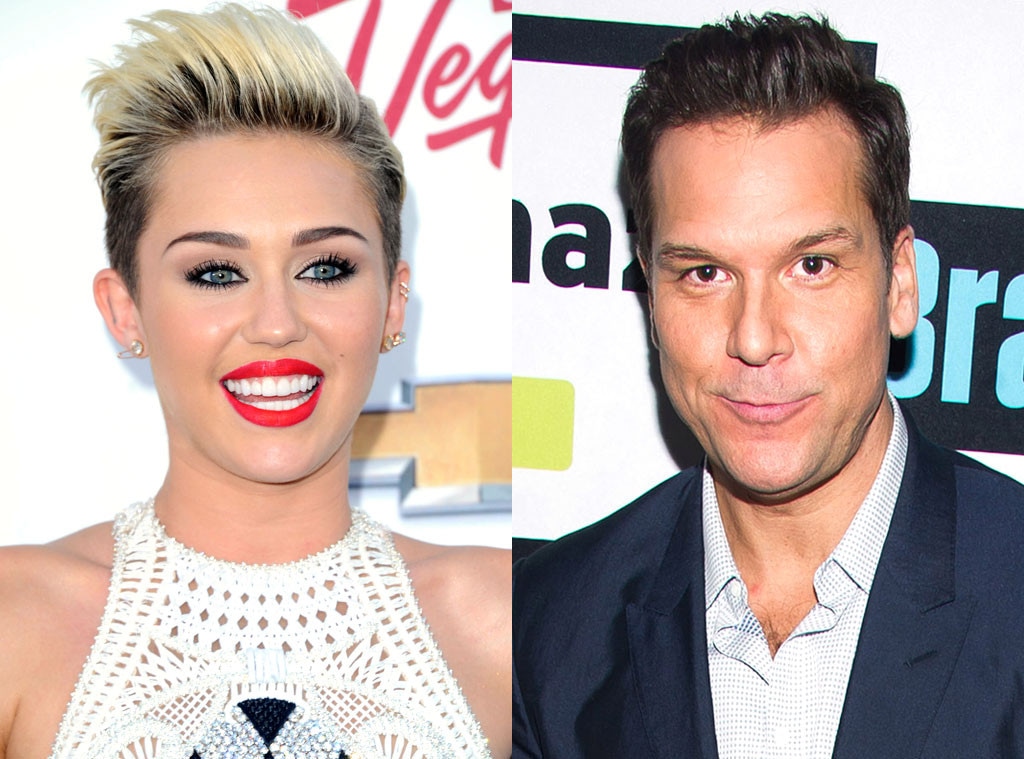 Getty Images; NBC
Leave it to Dane Cook to shoo away dating rumors with one simple joke.
When asked about the reports flying around of his alleged hookups with singer Miley Cyrus, the comedian advised E! News to get her gussied up for a date tonight.
"I'm always the last to know these things," the actor remarked. "Just let Miley know that I'll pick her up for dinner at 8."
The 22-year-old MTV Video Music Award host and the 43-year-old funnyman have reportedly been friends for years and even posted a photo together on Instagram after Cyrus' former boyfriend Patrick Schwarzenegger was caught licking salt of a model during a round of tequila shots on spring break in Cabo San Lucas, Mexico, in March.
However, Cook's newest comment helps to firm up any loose ends—the two are totally platonic.
Still, the "Wrecking Ball" singer remains indecisive when it comes to her love life, revealing in Elle U.K.'s October issue that she can barely make up her mind on matters of wardrobe, never mind matters of the heart.
"I'm 22, I'm going on dates, but I change my style every two weeks, let alone who I'm with," she admitted. "I'm very open about it; I'm pansexual. But I'm not in a relationship."
Despite her excuses, the controversial star has been romantically linked to a series of people, including most recently, Victoria's Secret model Stella Maxwell. The pair have been spotted in the middle of some hot and heavy PDA on more than one occasion—making out up against a wall, grabbing each other's butts, holding hands on the way to dinner, hanging out on top of giant dinosaurs, and even sharing a churro, Lady and the Tramp style. Impressive!
We don't need a label to know what's going on here, Miley. All we need to know is Dane Cook is not in the picture—literally.
Watch:
Details on Miley Cyrus' Nude "Interview" Magazine Pics