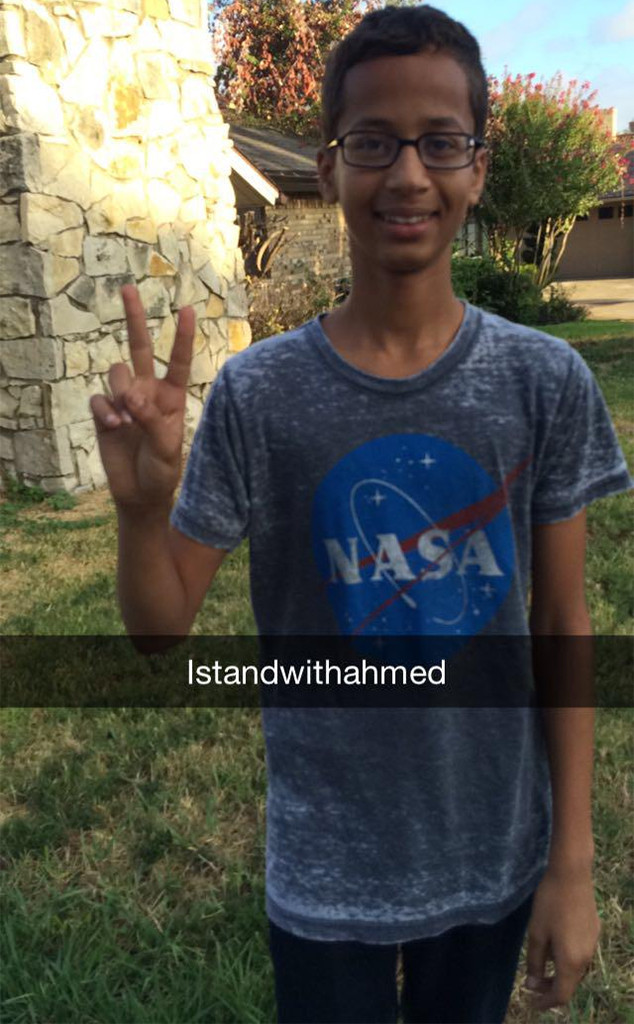 Twitter
President Barack Obama has extended a personal White House invitation to a 14-year-old Muslim boy from Texas who was detained by police after bringing in a homemade, beeping clock, which teachers had mistaken for a bomb.
No charges were filed. The story of the student, Ahmed Mohamed, spurred accusations of Islamophobia and the hashtag #IStandWithAhmed to trend on Twitter, while his older sisters set up an account for him, @istandwithahmed, which has collected more than 26,000 followers within hours.
"Cool clock, Ahmed," Obama said on Twitter on Wednesday. "Want to bring it to the White House? We should inspire more kids like you to like science. It's what makes America great."