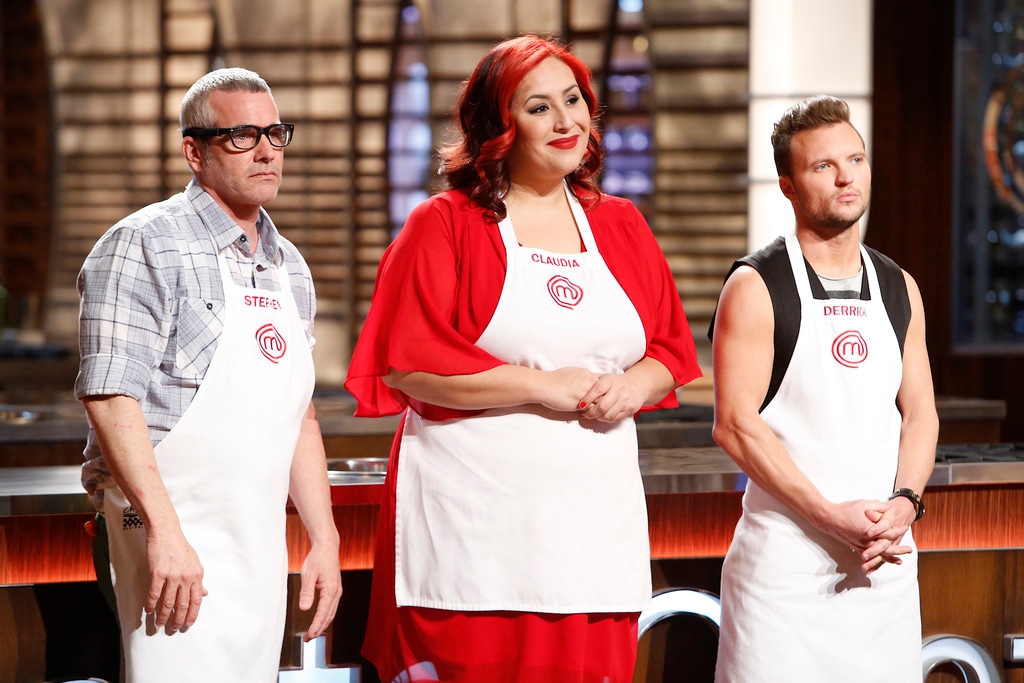 Greg Gayne / FOX
And the pressure tests have come to an end.
MasterChef's sixth season came to a dramatic finish on Wednesday night, with Gordon Ramsay, Graham Elliot and Christina Tosi crowning the Fox reality hit's latest champion.
Three home cooks were left standing at the beginning of the finale: Derrick, a hipster-drummer, Claudia, an events manager with a flair for Mexican dishes, and Stephen, the outlandish urban gardener. 
By the time the second hour started, the competition was down to just Derrick and Claudia after Stephen was defeated by a souffle, steak frites and a tricky panna cotta. 
So who was able to handle the heat in order to win the $250,000 prize, the MasterChef trophy and their own cookbook?
America's Next Master Chef is...Claudia Sandoval! 
Claudia overcame quite a few setbacks in the kitchen tonight as she almost forgot a portion of octopus and ruined an entire batch of custard in the dessert round, but she managed to present some incredible dishes while being cheered on by her family. We honestly wouldn't have been able to eat her hibiscus poached pear dessert because it was the most beautiful thing we've ever seen, but the judges had no problem destroying it with their forks. 
Derrick did his best to compete to the point where it was truly anyone's game, but the judges seemed so enamored with the fact that Claudia's food was both delicious and so incredibly Claudia that it was not at all surprising when she was the one showered in confetti. 
In case you missed the good news: Fox renewed MasterChef for a seventh season. And MasterChef isn't taking too long of a break from the airwaves, as its popular spinoff MasterChef Junior premieres on Nov. 6.
Did the right contestant win? Sound off in the comments!