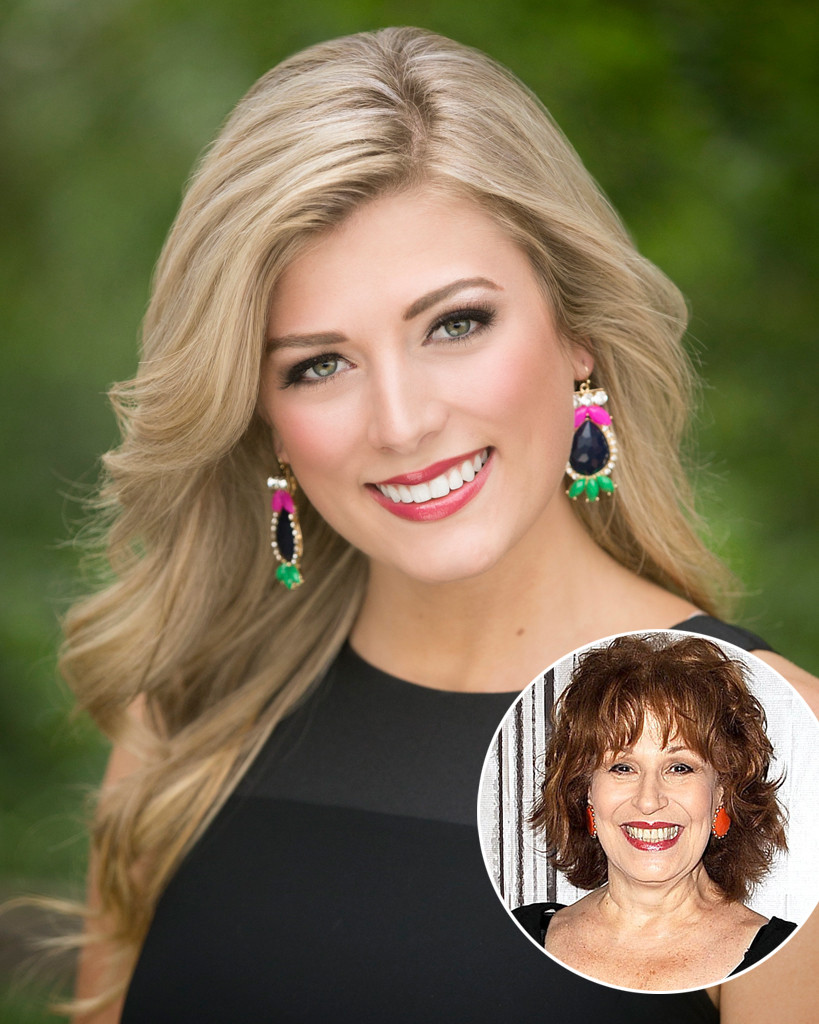 Miss America Organization; Getty Images
It's been one week since The View returned with a (mostly) new panel of co-hosts and the ABC show is already stirring up controversy.
On Monday, the ladies at the round table, including Michelle Collins, Joy Behar, Raven-Symoné and Paula Faris, were discussing the recent Miss America pageant, during which, for the talent portion, Miss Colorado Kelley Johnson performed a monologue and discussed her profession as a nurse.
Well, the co-hosts were not having it.
"The talent, though, I have to say, the woman who won sang opera, and she was incredible. Really good," Collins said. "But then there was a girl who wrote her own monologue and I was like 'Turn the volume up, this is going be amazing, let's listen'. She came out in a nurse's uniform and basically read her emails out loud and shockingly did not win."