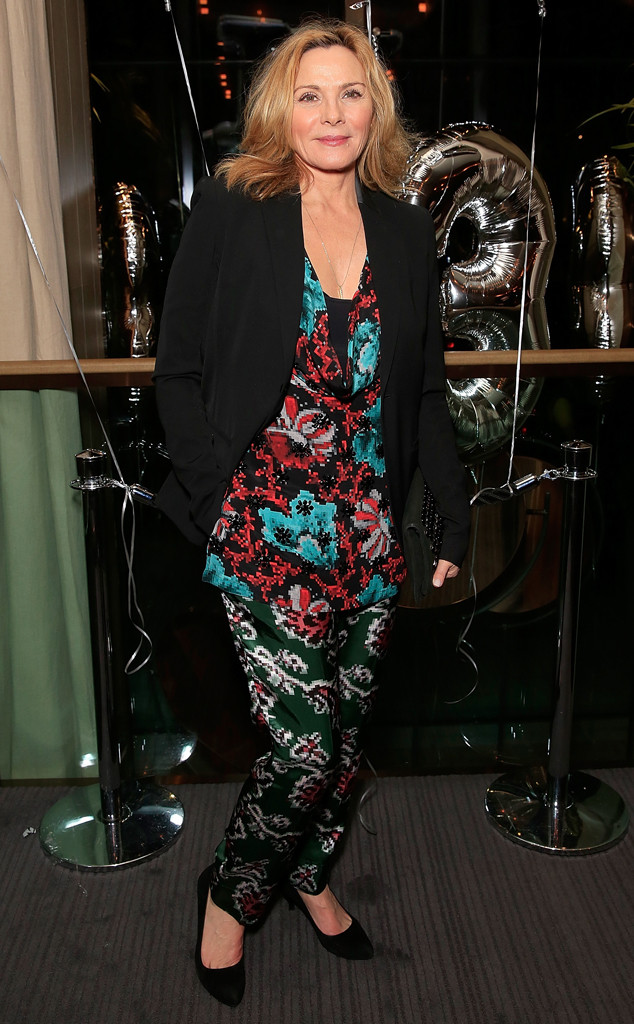 David M. Benett/Getty Images
Hold the cosmopolitans.
Sex and the City star Kim Cattrall asserts that she is a mother, despite never having birthed a child. The actress, who famously portrayed the sexy, single and purposefully childless Samantha on the HBO hit series, is raising eyebrows for the statements she made to BBC Radio in which she also raised the question as to what exactly defines motherhood.
"I am a parent. I have actors and actresses that I mentor. I have nieces and nephews that I am very close to," Cattrall explained. "There is a way to become a mother in this day and age that doesn't include your name on the child's birth certificate."