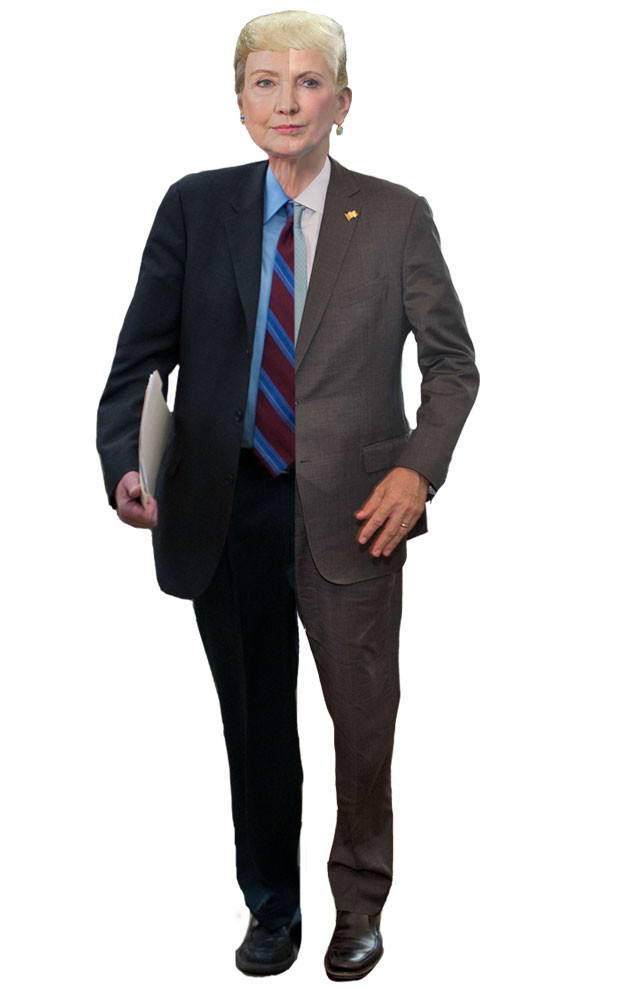 Melissa Hebeler/E!
The Republican presidential hopefuls (11 of them, anyway) are at it again tonight on CNN, which is hosting the second of 11—11!!!!!—GOP primary debates currently scheduled for the 2016 race.
It's easy to feel as if we're sitting down for another episode of America's Got Donald Trump, easily the most talked-about reality show of the summer, but there will be a key difference.
Megyn Kelly won't be sitting in judgment, but Carly Fiorina is joining the 10 men who went at it last time on Fox News for the main event—and oh, what do you know, the head-to-head(-to-head-to-head...) will be coming in the wake of a nasty jab from Trump about her physical appearance and a perfectly classy response from Fiorina.
But before the kids take to the sandbox again, plastic shovels held high, we wanted to take a moment and focus on the positive (unlike the many negative Nellies in the field so far). Each and every person trying to run for president next year has something to offer, even if it's nowhere near enough to merit moving into the White House.
In fact, if you put all 15 Republicans and six Democrats in the race at the moment into a blender and hit puree, you get a pretty with-it presidential candidate. Take a look: