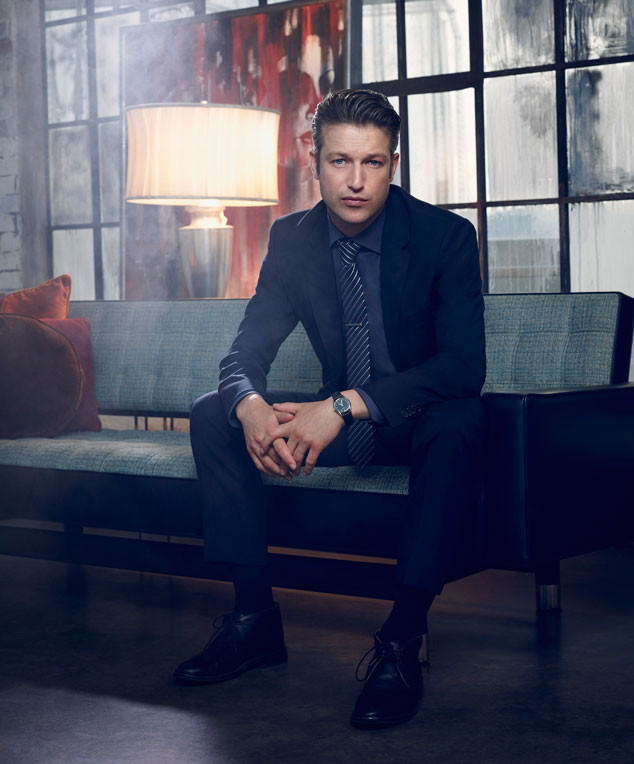 Jason Bell/NBC
Law & Order: SVU has been home to many great characters, from Elliot Stabler to Olivia Benson and everybody in between, but over its 17 seasons, SVU has been home to only one LGBT series regular character. B.D. Wong was the show's only out LGBT character when he portrayed George Huang as a series regular from seasons four through 12. He also appeared in seasons two, three, 13, 14 and 15.
The show regularly has LGBT characters come in and out of its crosshairs, notably in the episode airing tonight, Wednesday, Sept. 30, but there has never been an out LGBT main hero cop or DA. Isn't it about time that changes? You betcha, according to series stars Peter Scanavino and Raúl Esparza.
Scanavino, the newest addition to the SVU cast as Detective Dominick "Sonny" Carisi, said he'd be completely fine if they had his character come out of the closet. "I think it would be cool because it would kind of against type, you know what I mean? And I think it would be interesting," he said at a recent press event on the SVU set.