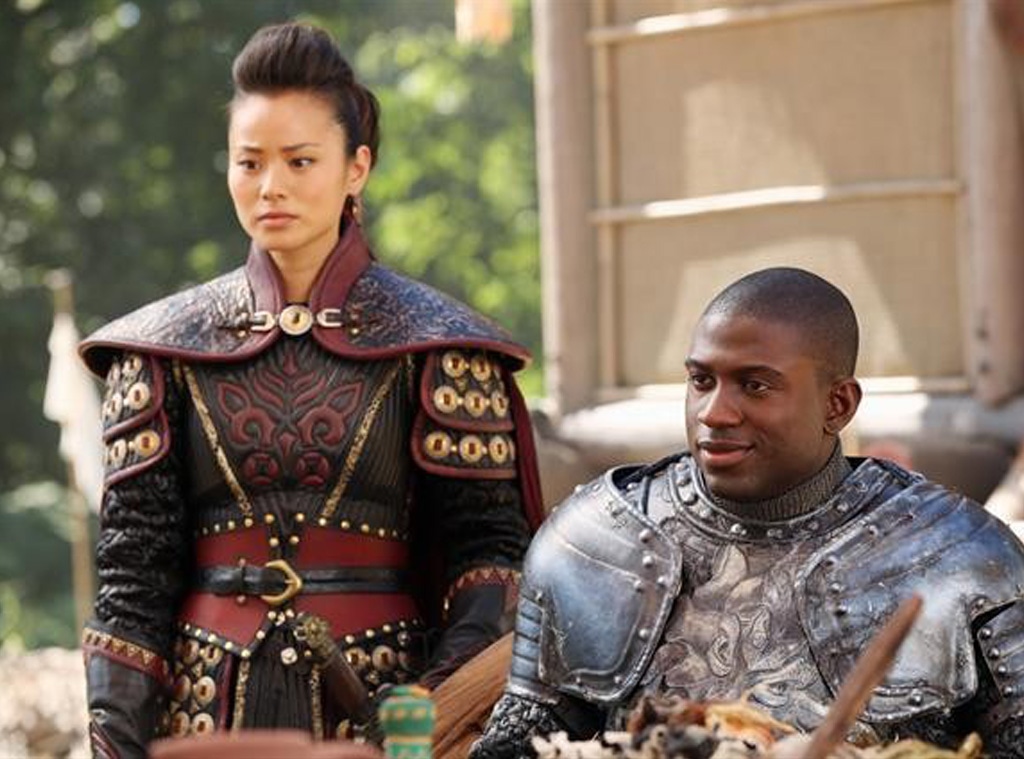 ABC/JACK ROWAND
Mulan and Aurora shippers, prepare yourselves for something big.
When Once Upon a Time returns for season five, one half of the fan-favorite pair will be along for the ride, as E! News has exclusively learned that Jamie Chung will be reprising her role for a multi-episode run this fall.
Chung's Mulan hasn't been seen on the ABC hit since season three, when she ran off with Robin Hood (Sean Maguire) and his band of Merry Men after learning that the love of her life, Princess Aurora (Sarah Bolger), was pregnant with Prince Philip's (Julian Morris) baby. Yeah, it was complicated.
While the details surrounding Mulan's return are being guarded more carefully than Rumplestiltskin's dagger, a reunion with Aurora is a possibility, now that the princess has made Storybrooke her home. And that reunion is something Chung has been looking forward to since her last appearance on the show, once telling E! News, "Are you kidding me? I think it would be really disappointing to leave the audience with this giant question mark. I would go back in a heartbeat."
At the time, her short-lived NBC series Believe kept her away, but Chung expressed hopes that, if AND when OUAT fans saw the character again, Mulan would get to enjoy a full-blown romance to "sink [her] teeth into with that character."
Fingers crossed there's an unhappy princess looking for love in Storybrooke, Mulan and Aurora shippers!
Once Upon a Time returns on Sunday, Sept. 27 at 8 p.m. on ABC.