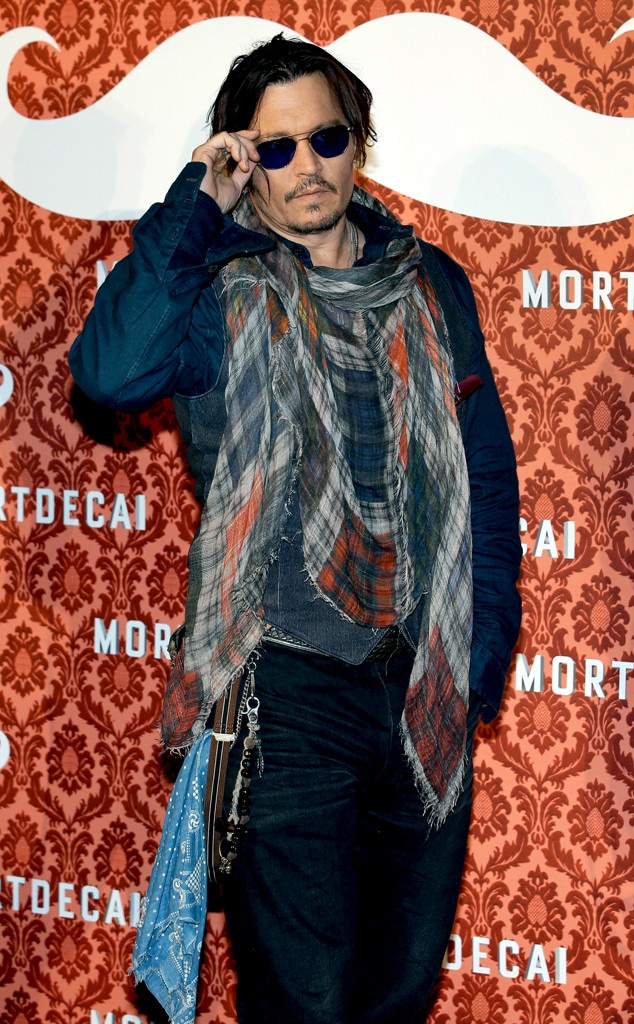 AP Photo/Michael Sohn
Don't mess with Johnny Depp.
That's the message heard loud and clear after the Black Mass star opened up to reporters at the Toronto International Film Festival about wise words his mother gave him as a child.
Depp plays James "Whitey" Bulger in the upcoming flick, and is heard in one scene saying, "It's not what you do, it's when and where you do it."
The actor told the crowd during the press conference that he doesn't find Bulger's quote "at all strange."
"I remember when I was a kid and I was little, like maybe 6 years old or something like that, there was a little horror at the school who was needling me or whatever, and I think I told my mom or something."
Watch:
Did Johnny Depp Eat His Own Dogs?
He continued, "I come from nothing but hillbillies, and my mom said to me, 'Alright, here's the deal, next time anybody puts their hands on you, pick up a brick and lay them out.'"
The father of two further shared that he's "taken that advice ever since" because "it worked for me."
"If somebody tried to bully my kid, if they didn't destroy the little booger, I would," Lily-Rose and Jack's dad told the room.
Depp also addressed whether or not he feels pressure to bring success to his films, saying, "As long as you've arrived at that place where you believe is the right place you need to be for the character. If you feel that you've done service to the director, to yourself, to the author, then to me that's a success. Box office is something else and it's certainly not my business."