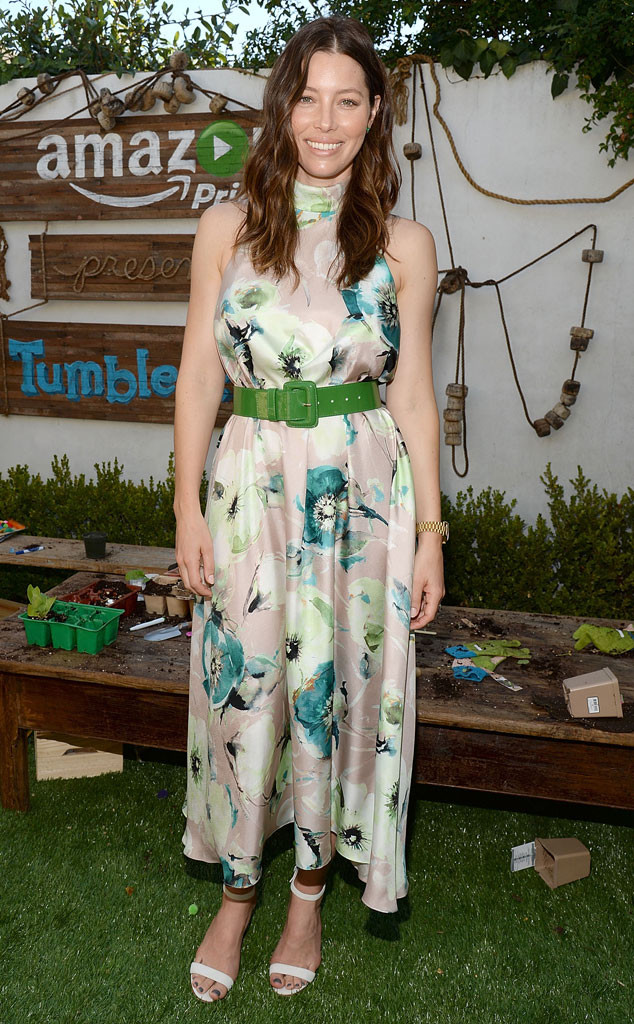 Chris Weeks/Getty Images for Amazon
While Jessica Biel's main focus is certainly on being a mom to 5-month-old son Silas, the new parent is also busy with her latest business venture: kid-friendly restaurant and community club Au Fudge.
Ahead of the restaurant's upcoming opening, the 33-year-old stunner, along with business partners Estee Stanley, Monica Weinberg and Kimberly Muller hosted Amazon Video's Tumble Leaf Family Fun Day at Stanley's home, which featured kid-friendly activities such as face-painting, gardening and a fancy photo booth as well as tasty food such as grilled cheese, french toast sticks, watermelon slices and delicious Nutella pancakes.
Biel looked absolutely radiant in a 2nd Skin Co. dress that highlighted her impeccable post baby figure and was all smiles while chatting with friends. She also took a moment to catch up with E! News and revealed how being a mom has changed her latest business plan.