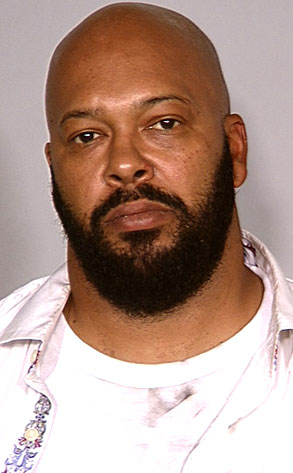 Las Vegas Metropolitan Police Department
What happens in Las Vegas stays there—and what goes around comes around.
Marion "Suge" Knight was charged Tuesday with two felony counts of drug possession and one count of misdemeanor battery stemming from his August arrest for allegedly smacking his girlfriend around on a public street.
The former Death Row Records honcho was busted Aug. 27 in Sin City after police received a call about an out-of-control car on the Vegas Strip and arrived at the scene to find Knight chasing after the alleged victim, Melissa Isaac, and brandishing a knife.