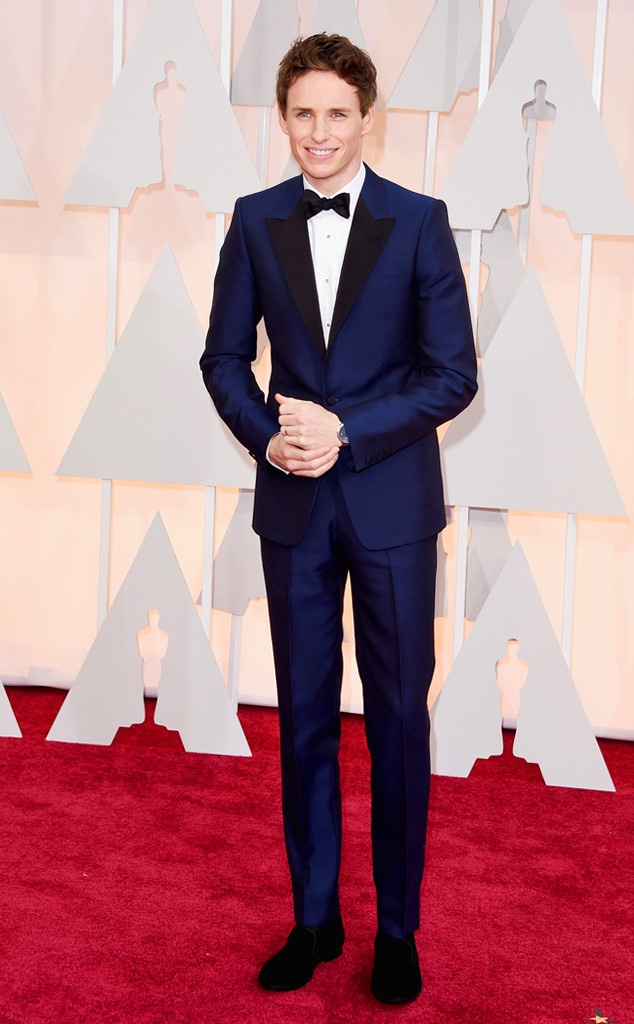 Jason Merritt/Getty Images
Eddie Redmayne is on a roll.
Not only is the Oscar winner already capturing awards season buzz for his performance as a transgender woman in Denmark in the 1920s in The Danish Girl (in theaters Nov. 27), but he's also currently shooting the Harry Potter prequel, Fantastic Beasts and Where To Find Them.
Redmayne admits he's feeling the pressure to live up to the the blockbuster franchise's legacy. Who wouldn't!
"The stakes are high because they were so good before," he told me tonight at the Toronto International Film Festival premiere of The Danish Girl. "You don't want to screw it up."
Redmayne stars as Newt Scamander in Fantastic Beasts, which takes place in New York City 70 years before the Harry Potter movies. Directed by David Yates, the film is adapted from J.K. Rowling's 2001 book of the same. The famed author actually published the tome under the pseudonym of Newt Scamander.
The movie is set to be released on Nov. 18, 2016. The cast also includes Colin Farrell and Trainwreck actor Ezra Miler.
"It's a complete privilege for me," Redmayne said. "I love J.K. Rowling. I love the Harry Potter films [and] books so for me this is just the most wondrous gift really."
Daniel Radcliffe told me earlier this summer he was looking forward to the new Harry Potter flicks.
"I'm excited to see them, especially with Eddie," he said. "He's awesome. I think it'll be fantastic. I'm intrigued to see what they're going to do."
Radcliffe also confirmed that there are no plans for him to pop up in any future Potter movies.
The Harry Potter franchise of eight movies started in 2001 with Harry Potter and the Sorcerer's Stone and ended with 2011's Harry Potter and the Deathly Hallows: Part 2.
Watch:
Is Daniel Radcliffe In the "Harry Potter" Prequel?