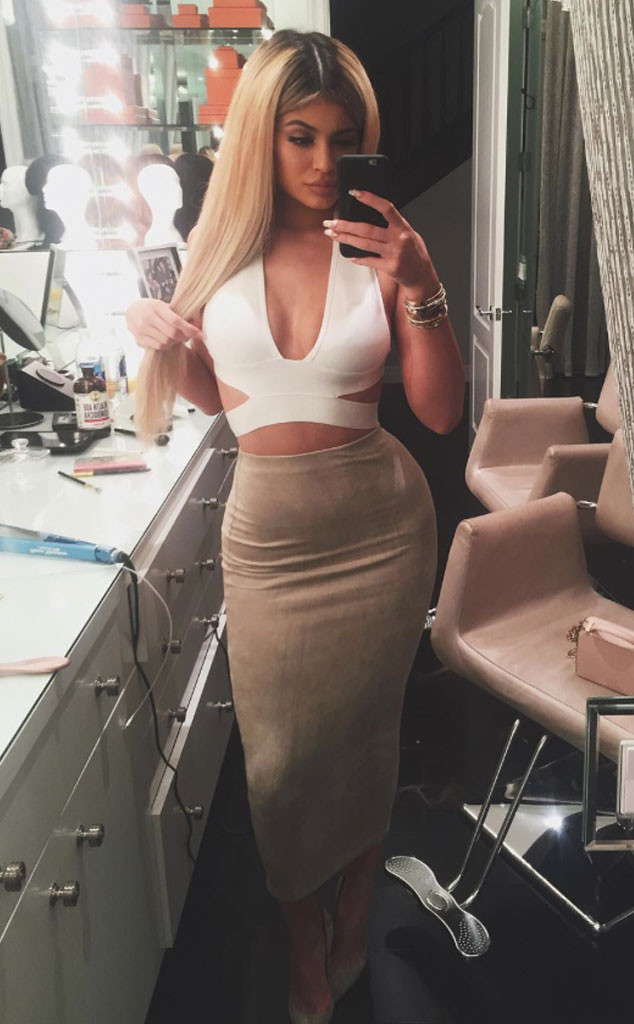 Instagram
Think you've heard everything about Kylie Jenner? Not so fast!
While the 18-year-old knows how to snap a selfie and shake up her wardrobe, the Keeping Up With the Kardashians star also apparently has quite the cooking skills.
"Kylie can throw down in the kitchen, she can cook!" singer Justine Skye told E! News exclusively when asked about her BFF. "I mean, she is just an amazing cook. I literally can just live at her house and have her cook for me!"
The "Emotionally Unavailable" singer continued, "She makes the bomb fried chicken. I know everybody is gonna say something, but she actually makes the bomb fried chicken."
Cooking isn't the only thing Skye is impressed with when it comes to her friend. Jenner's frequent hair changes continue to wow the singer on a consistent basis.