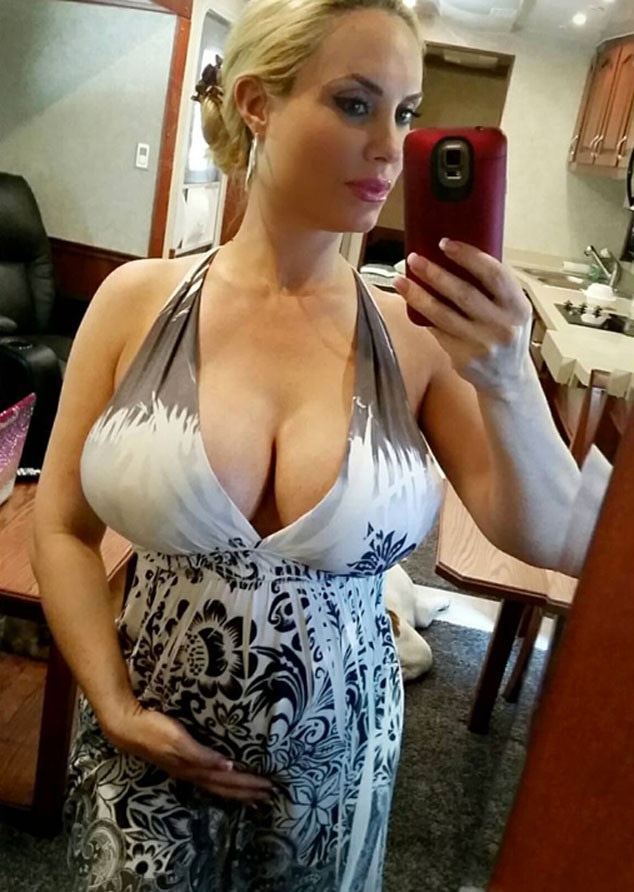 Instagram
Introducing our newest celebrity blogger, Coco!
The talk-show host, fitness enthusiast and reality star is gearing up to welcome her first child with husband Ice-T. Lucky for us, she's documenting her journey to motherhood in several blog posts exclusively for E! News.
As she prepares for the birth of her baby girl named Chanel, take a look at how the Ice & Coco star is preparing for her growing family. 
People know I'm crazy Coco. Crazy things are going to come out of my mouth. If you follow me, you know I'm crazy. Period.
I don't take things personally or seriously so I really like to joke and make people laugh. Hence my Instagram a couple of weeks ago that showed off a present for my daughter.
I happened to get my first baby gift and they looked like high heels. But what they really are are socks for your infant. They're not for your baby to walk in! They are more for show and I thought it was a cute gift.
It totally fits baby Chanel because she's going to be very trendy. I'm like that so if it's up to me, why wouldn't that transfer to my child?
If I have 600 pairs of shoes myself and I call myself a shoe freak, why wouldn't baby Chanel have some?
I've been underneath the roof of a male dominated house forever. Ice-T is very male. The dogs are very male. I'm around a lot of testosterone.
I was like, God give me a girl so I can liven things up with some cute fashion. I can have a personal doll. So God answered my prayer and I got a little girl so why the hell not would I want to dress her up?
What am I going to do, dress her up in some jeans and a white beater? Like come on. If Coco is going to go in, she's going to look cute.