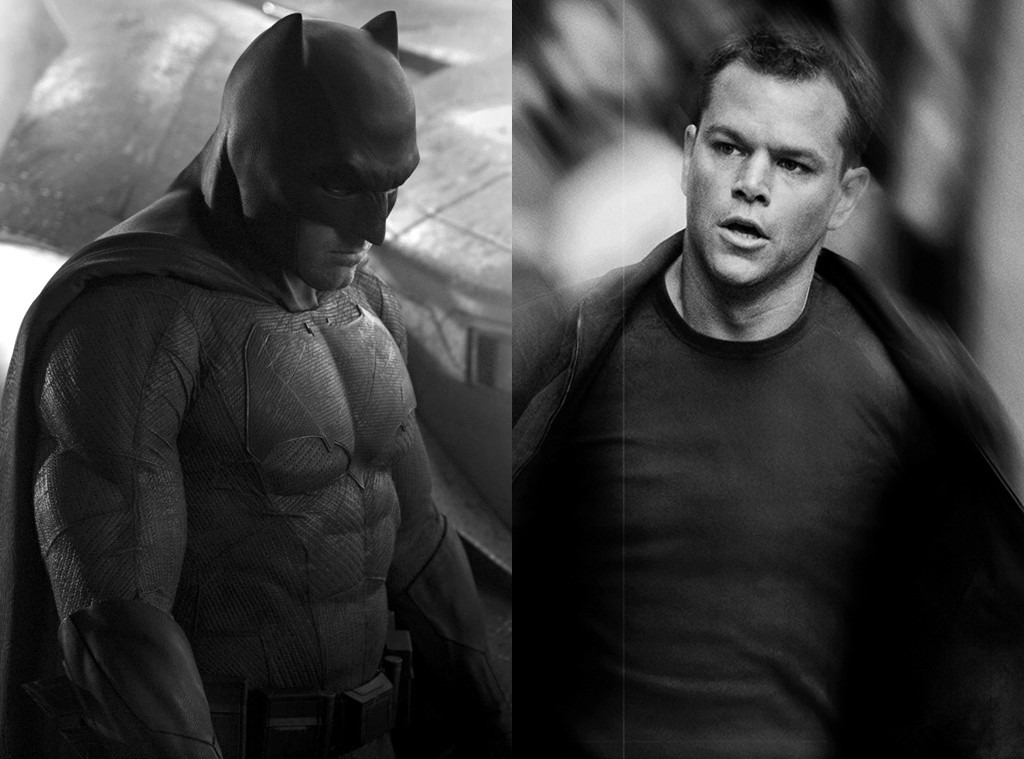 Let's just imagine a Batman vs. Jason Bourne movie for a moment.
Matt Damon thinks his alter-ego would have no problem taking down his best friend Ben Affleck's Caped Crusader.
"Jason Bourne would kick the s--t out of Batman—absolutely!" Damon said with a big smile when I caught up with him at Toronto International Film Festival, where he was promoting The Martian (in theaters Oct. 2).
"Batman's gotta take on Superman first," he added. "If he could beat him then maybe he could take on Jason Bourne."
Has Damon heard Affleck's Batman voice?
"I haven't been like, 'Come on, dude, just do it once,'" Damon said with a laugh. "I haven't asked him to talk Batman yet, but now maybe I will."
Damon has never played a comic superhero, but he's OK with that.
"I think they're kind of out of superheroes," Damon said. "Ben's going to be like the sixth or seventh Batman, so I don't think there's really any left. So I'm good. Jason Bourne is my superhero."
Damon is currently shooting his return to the Bourne franchise. And if you've seen the new photo of him from the first day of shooting, I think you'd agree he certainly has the body of a superhero.
We've got a lot more Matt Damon and the Toronto Film Fest for you. Make sure to keep coming back to E! Online and check out E! News tomorrow night at 7 p.m. and 11 p.m.
Watch:
George Clooney Pranks Matt Damon