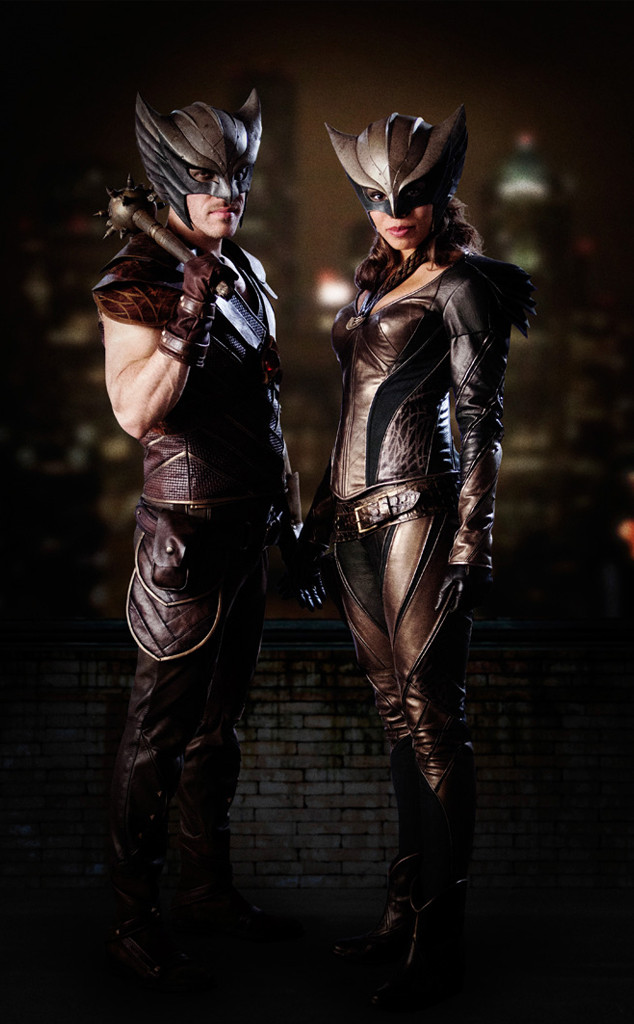 CW
Some new heroes will take to the friendly skies this fall: Hawkman and Hawkgirl! The two Hawks, who will star in DC's Legends of Tomorrow coming to The CW this season, will make their first appearances in Arrow and The Flash in a crossover event. Check out Ciara Renee and Falk Hentschel suited up in all their Hawk glory above. And what's that we spy in Hawkman's hand? Why it's one of their trademark weapons, a mace.
But where are the wings?!
Renee and Hentschel will appear opposite many DC Comics and CW staples in the upcoming DC's Legends of Tomorrow. The new series, The CW's third in its current roster, also stars Victor Garber as Professor Martin Stein/Firestorm, Brandon Routh as Ray Palmer/The Atom, Caity Lotz as Sara Lance/White Canary, Doctor Who's Arthur Darvill as Rip Hunter, Franz Drameh as Jay Jackson, Dominic Purcell as Heat Wave and Wentworth Miller as Captain Cold.
That's a lot of heroes.