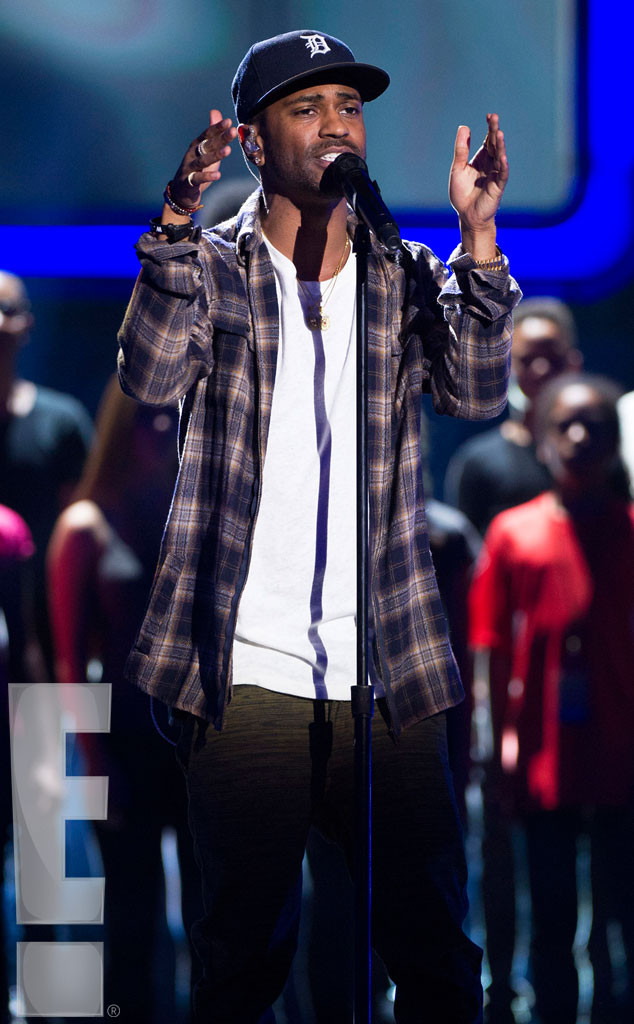 ABC/Image Group LA
Big Sean is planning something, well, big.
The rapper rehearsed in Santa Monica, Calif., Thursday afternoon for Friday's Think It Up telecast, where he will perform "One Man Can Change the World" with the West Los Angeles Children's Choir. The song comes from his album, Dark Sky Paradise, and features John Legend and Kanye West. "One Man Can Change the World" won the MTV Video Music Award for Best Video With a Social Message, and Friday's performance will include a photo montage of Big Sean's grandmother.
E! News was given an exclusive look at the 27-year-old musician's rehearsals.