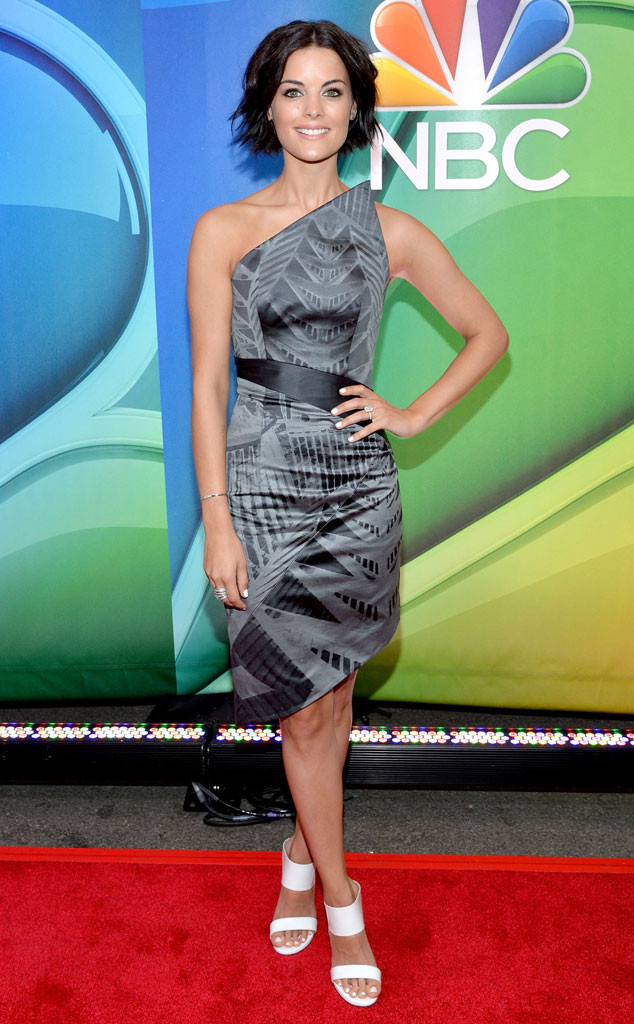 Not OK!
A male producer once got a little too handsy with Thor star Jaimie Alexander—he tried to untie her bikini at a bash with co-workers, People reported.
"It was at this huge work-related party," the 31-year-old actress told the magazine, in comments published on Thursday. "He tied to untie my swimsuit. He was really short."
The producer was not named. And he didn't get away with it, according to Alexander, who is 5'9".
"I twisted around and my elbow caught his eye and busted it up," she said.
"He was really mad and then he got fired from the company he was at," the actress added. "He learned his lesson. That was pretty awesome."