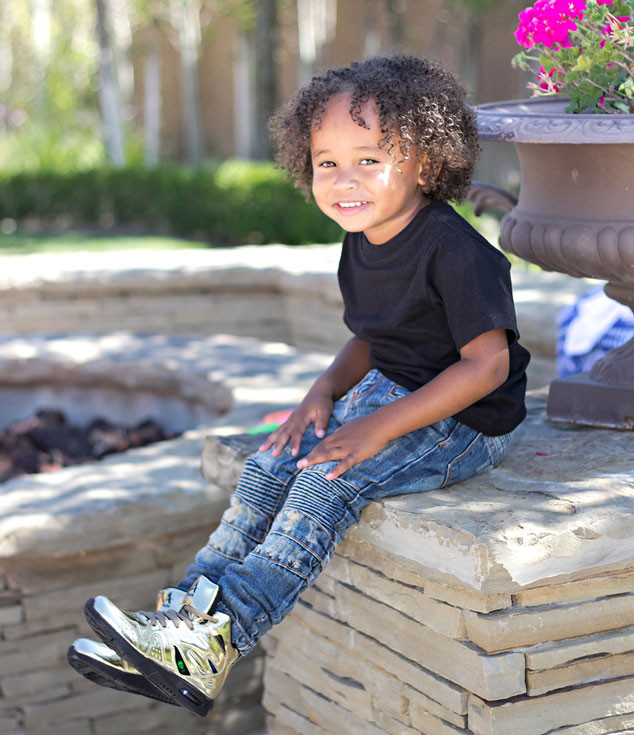 L.A Gear
Like father, like son!
Tyga's mini-me King Cairo is following in his daddy's footsteps (literally), making his modeling debut for the rapper's latest venture in children's footwear.
King sports a pair of Liquid Gold sneakers from Tyga's recently launched L.A. Gear Kids Fall and Back-to-School collection.
As dad's muse, King inspired Tyga to design the children's collection, creating a shoe that mimics the rapper's Liquid Gold L.A. Lights. The shoe features a shiny metallic gold finish with black lining, incorporating Tyga's love for all things gold.