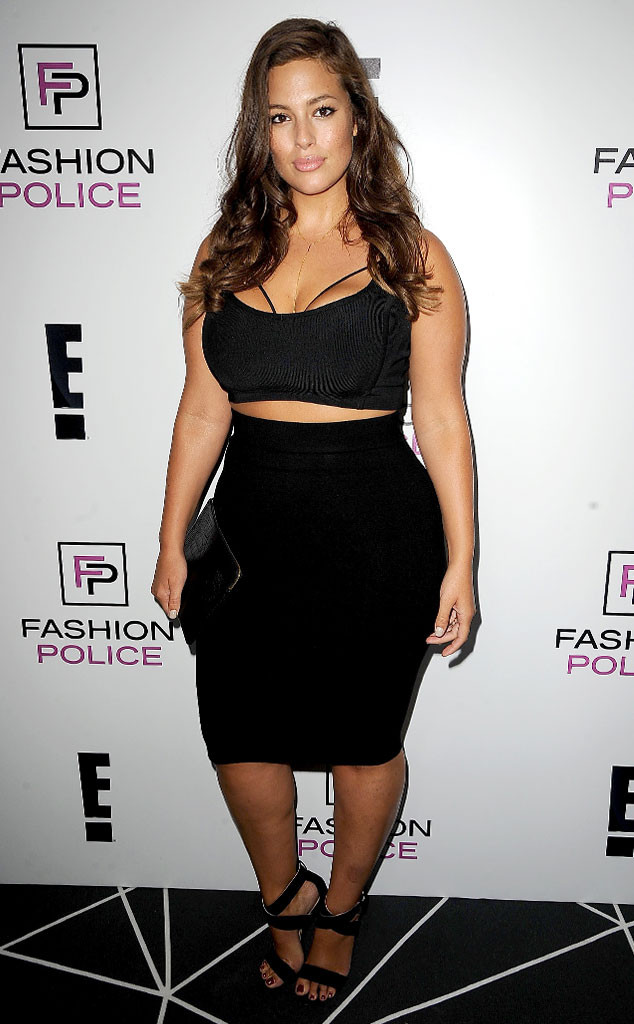 Getty Images
YouTube star Nicole Arbour faced major backlash earlier this week after she posted a video titled "Dear Fat People" that pokes fun at people who are obese. In the nearly six-minute video, Arbour also criticized positive body image movements that have gone viral in recent months, claiming hashtagging something bad doesn't make it OK.
Plus-size model Ashley Graham saw the video and told E! News exclusively at our New York Fashion Week kickoff party Wednesday that she was horrified by the video, even though she normally thinks Arbour is a funny person.
"She is a funny girl but the subject matter is disgusting," Graham said. "I feel like women already have so much that they have to go through in their day-to-day, so why are you going to sit there and tell us you're fat or tell us that we are big boned?"
Graham, 27, has always been an advocate for women of all sizes to feel comfortable in their own skin. Arbour's video, however, does the opposite, said Graham.