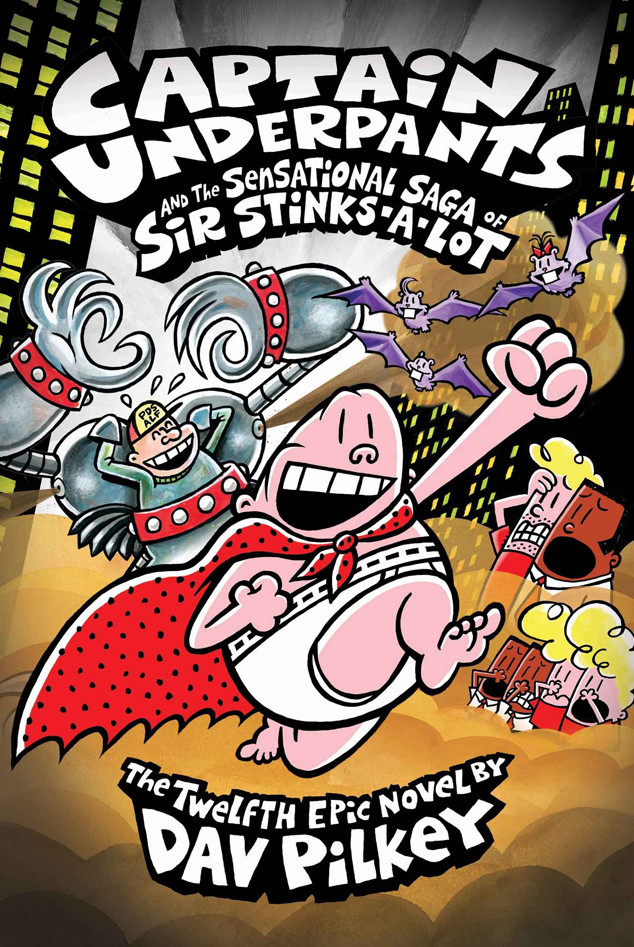 Scholastic Inc.
Fans of the Captain Underpants children's book series are in for a surprise with one of their favorite characters.
In the twelfth book of the series officially titled Captain Underpants and the Sensational Saga of Sir Stinks-A-Lot, George and Harold meet their future selves.
And as author and illustrator Dav Pilkey quietly reveals, Harold is a gay character.
"Soon, everyone had gathered together in Old George's studio," the passage read. "Old George, his wife, and their kids, Meena and Nik, sat on the couch, while Old Harold, his husband, and their twins, Owen and Kei, plopped down in the giant giant beanbag chair."