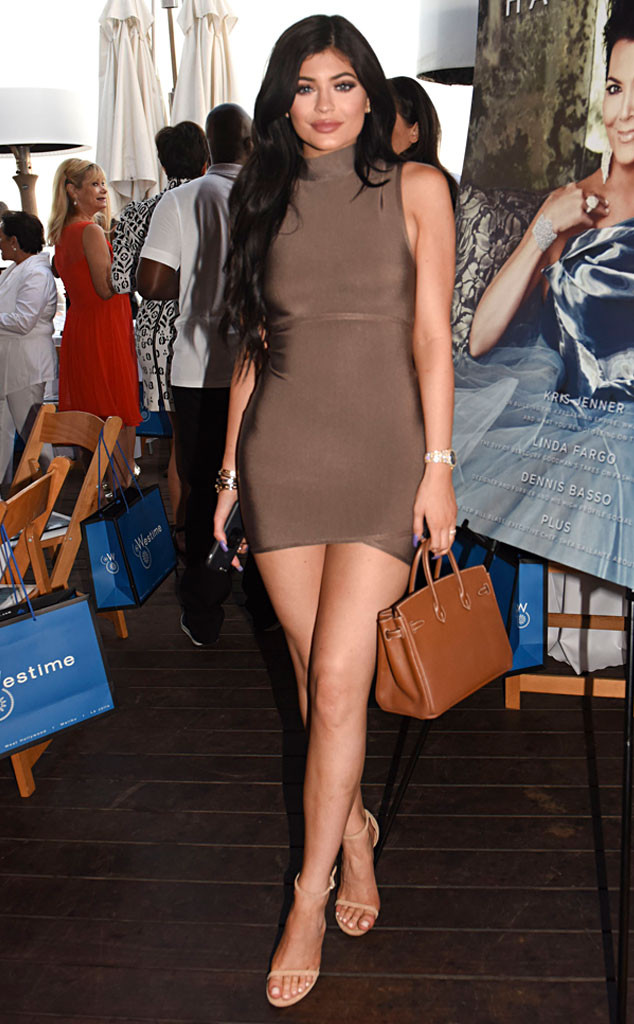 Vivien Killilea/Getty Images for Haute Living
Now that Kylie Jenner has been honest about using lip fillers, she has no problem talking about her artificial plump pout!
Kylie, 18, opened up to the New York Times about her beauty regimen, discussing everything from skin care to diet and fitness. But while the Keeping Up With the Kardashians star praised multiple people for giving her a nearly flawless appearance at all times, there was one person in particular she pointed out for making her look "natural": Dr. Simon Ourian in Beverly Hills.
So, who is this special man? He's the doctor responsible for her lip fillers. "I still do Juvéderm for my lips. I go to Dr. Ourian in Beverly Hills. He's the best, and he's super natural about it," she explained to the publication. "I was going to somebody before, and it was just looking crazy."
Even though Kylie seems to be set on keeping her pout the way it is, she advised readers who are interested in getting fillers to make them very temporary just in case they don't like the way they look.