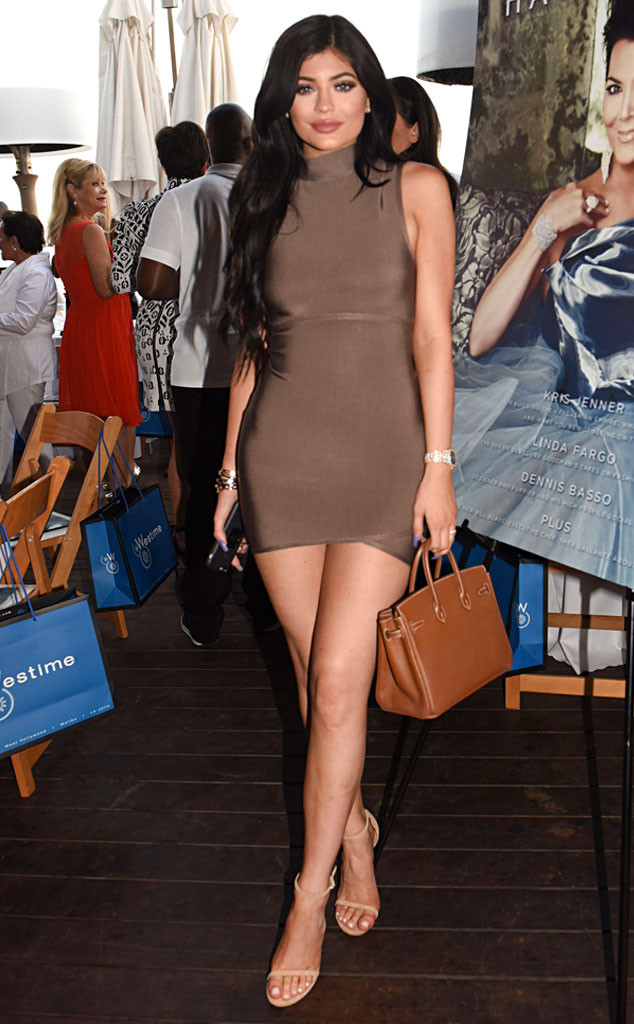 Vivien Killilea/Getty Images for Haute Living
Now that Kylie Jenner has been honest about using lip fillers, she has no problem talking about her artificial plump pout!
Kylie, 18, opened up to the New York Times about her beauty regimen, discussing everything from skin care to diet and fitness. But while the Keeping Up With the Kardashians star praised multiple people for giving her a nearly flawless appearance at all times, there was one person in particular she pointed out for making her look "natural": Dr. Simon Ourian in Beverly Hills.
So, who is this special man? He's the doctor responsible for her lip fillers. "I still do Juvéderm for my lips. I go to Dr. Ourian in Beverly Hills. He's the best, and he's super natural about it," she explained to the publication. "I was going to somebody before, and it was just looking crazy."
Even though Kylie seems to be set on keeping her pout the way it is, she advised readers who are interested in getting fillers to make them very temporary just in case they don't like the way they look.
"I would recommend that anyone who gets it done go for a filler that lasts only two to four months," she added. "It's annoying to keep going back, but you have the option of stopping it."
Kris Jenner's youngest daughter also talked to the Times about her makeup process and even said that she doesn't think a ton of the stuff looks good on her, which might be surprising to some considering how dolled up she is all the time.
"If I'm going to see people, I won't wear heavy makeup. It's not attractive on me," she said. "When you see those pictures on my Instagram, they are usually for when I'm doing a photo shoot or an interview. Every time I get my makeup professionally done, I take a photo."
She did admit that over time her tastes have adjusted, primarily when it comes to false lashes and other artificial enhancers. "I used to be obsessed with heavy lashes, but now I just want to find something super clean and light," she said.
The same goes for her day-to-day look. Kylie explained that she sticks to a simple tinted sunscreen when she has to get up early and run somewhere. All in all, it seems like this doll has a fairly easy beauty routine, except for the fillers, of course.