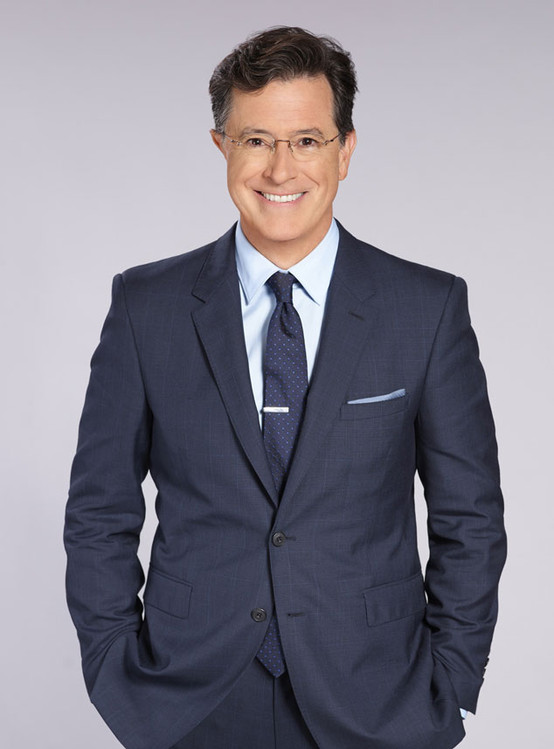 CBS
All eyes were on The Late Show with Stephen Colbert last night. Literally.
The new CBS late-night series opened to 6.6 million viewers with a 1.4 rating in the 18-49 demographic, easily topping its biggest competition on Tuesday night. However, it came short when stacked up against other major late-night events.
Compare Stephen Colbert's debut to other recent late-night talk show events: David Letterman's final The Late Show had 13.76 million viewers in May and Jimmy Fallon's The Tonight Show debut clocked 11.31 million viewers and a 3.8 rating in the 18-49 demographic.