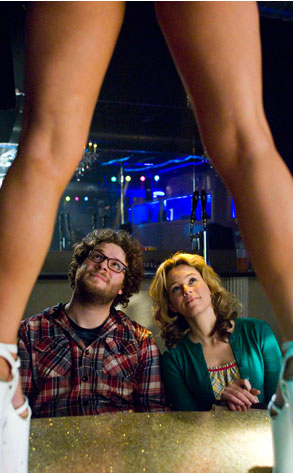 The Weinstein Company
After taking the raunch to the big screen, Seth Rogen is bringing porno back where it rightfully belongs…in a late-night time slot on a pay cable channel.
The Zack and Miri Make a Porno star is developing a comedy series for Showtime based on three twentysomething friends who run, yes, a pornography shop.
It's unlikely the series will veer much into XXX territory, according to Variety, focusing not on any Kama Sutra-inspired video scenes but rather on the pals learning more traditional life and love lessons.
Rogen will write and produce with partner Evan Goldberg—their joint credits include Superbad and Pineapple Express—with the series set to debut in 2009. Sex, drugs and now porn...these guys are living the dream.
In other casting moves...