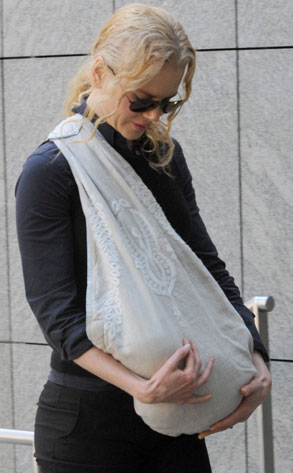 Flynetonline.com
Nicole Kidman may be following in the footsteps of Joaquin Phoenix—minus the directionally challenged, indecipherable hand scrawls, that is.
During a Sydney press conference today to promote the Down Under premiere of Australia, the Oscar winner hinted she may soon be forsaking the big screen for another round of diaper duty, or other more personal endeavors.
"In terms of my future as an actor and stuff, I don't know," the 41-year-old mother of three said. "I am in a place in my life where...I've had some great opportunities, and I may just choose to have some more children."
Talk about a mother of a calling.