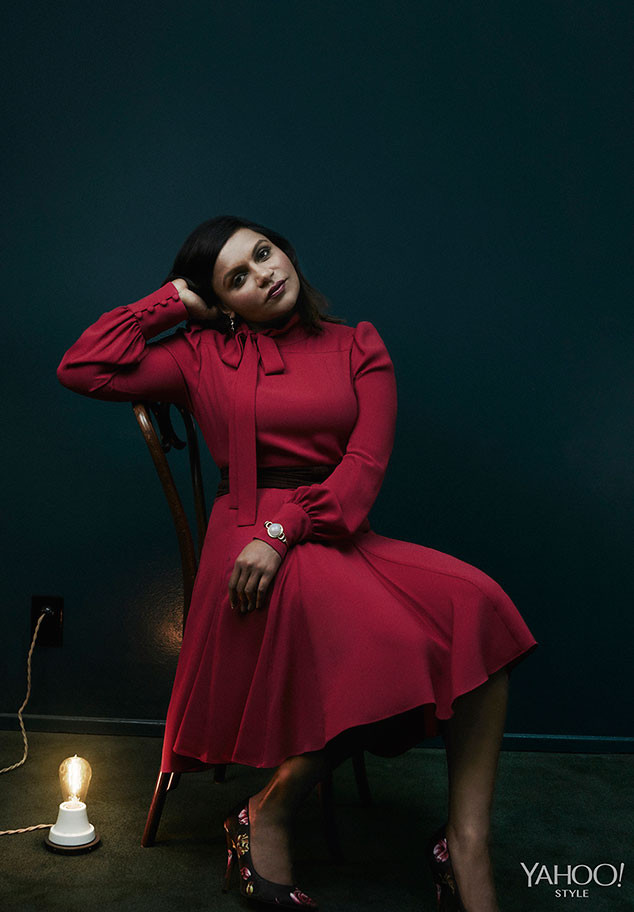 Yahoo Style
Thanks to Hulu, we're about to see a whole lot more of Mindy Kaling.
With just one week until season 4 of The Mindy Project premieres on Hulu, the 36-year-old creator and star of the hit series sat down with Yahoo! Style for a candid interview, in which she talks marriage, children, network television and even what she wants to be for Halloween.
"I think I've decided that unlike everything else in my life, I'm going to be fast and loose about kids. I'm going to not actively plan, but if it happens, it would happen," the actress says, adding that she hopes to have kids "maybe imminently."