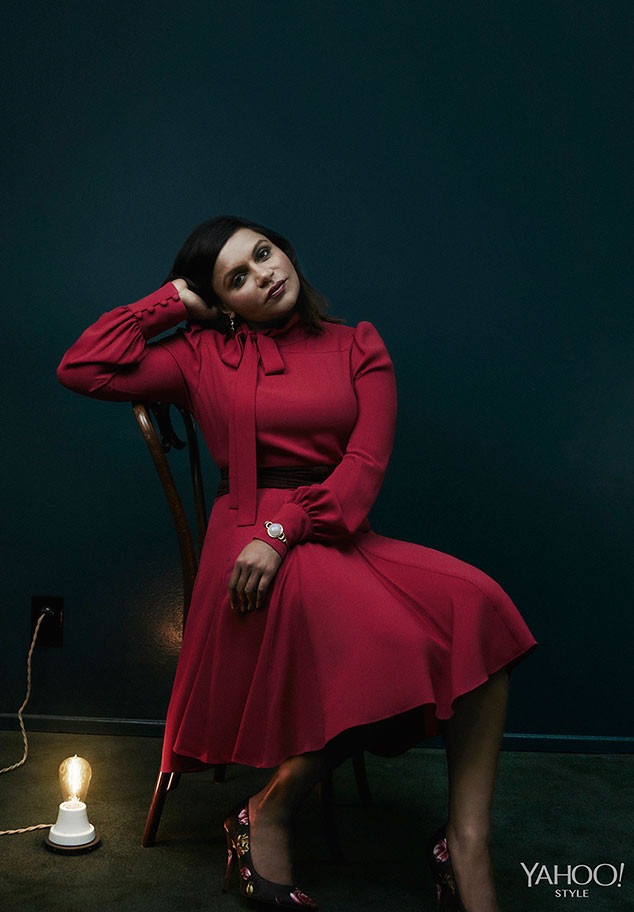 Yahoo Style
Thanks to Hulu, we're about to see a whole lot more of Mindy Kaling. 
With just one week until season 4 of The Mindy Project premieres on Hulu, the 36-year-old creator and star of the hit series sat down with Yahoo! Style for a candid interview, in which she talks marriage, children, network television and even what she wants to be for Halloween. 
"I think I've decided that unlike everything else in my life, I'm going to be fast and loose about kids. I'm going to not actively plan, but if it happens, it would happen," the actress says, adding that she hopes to have kids "maybe imminently."
However, she also clarifies, "I'm not cavalier about who I would have a kid with. But the thing I ask every parent that I really admire, the one comment they all have is that they wish they had kids earlier." 
If kids are in her future, then what about marriage? 
"I admire [a good marriage] when I see it. I think it's a beautiful thing," the actress, who has penned her latest book Why Not Me? with ex B.J. Novak reveals. "In my 20s, and especially in my teens, I completely fetishized a wedding. But I think much less about marriage now. It's less interesting to me."
While Kaling is open about her insecurities, she has become a role model for many woman, not just because she's real, but also due to her confidence. 
"Like everyone else, I like get rich-quick schemes and get thin-quick schemes. When people talk about the way I look, it obviously bothers me," she admitted. "But the way it bothers other woman that I know is just so astonishing to me. They've always managed to find me clothes at photo shoots. They're never like, 'We can't dress this creature!'" 
When it comes to her show's big move from Fox to Hulu (The Mindy Project was previously canceled by Fox only to be picked up by Hulu), Kaling is optimistic about the series' new beginning. 
"Being on a network is extremely, extremely rewarding but extremely difficult," she explained. "It's very much built on the next morning and waiting to see the ratings. When everyone you know watches it on a different platform than the Nielsen's — and not really understanding how to change that — that's challenging."
As for what the funnylady wants to be for Halloween? 
"I'm going as Justin Theroux," she said. "That's what I want to be for Halloween. I'll buy a leather jacket, leather pants, a low-cut V-neck. Awesome hair." 
Are you listening, Jennifer Aniston? 
Watch:
Mindy Kaling Talks Moving Her Show To Hulu