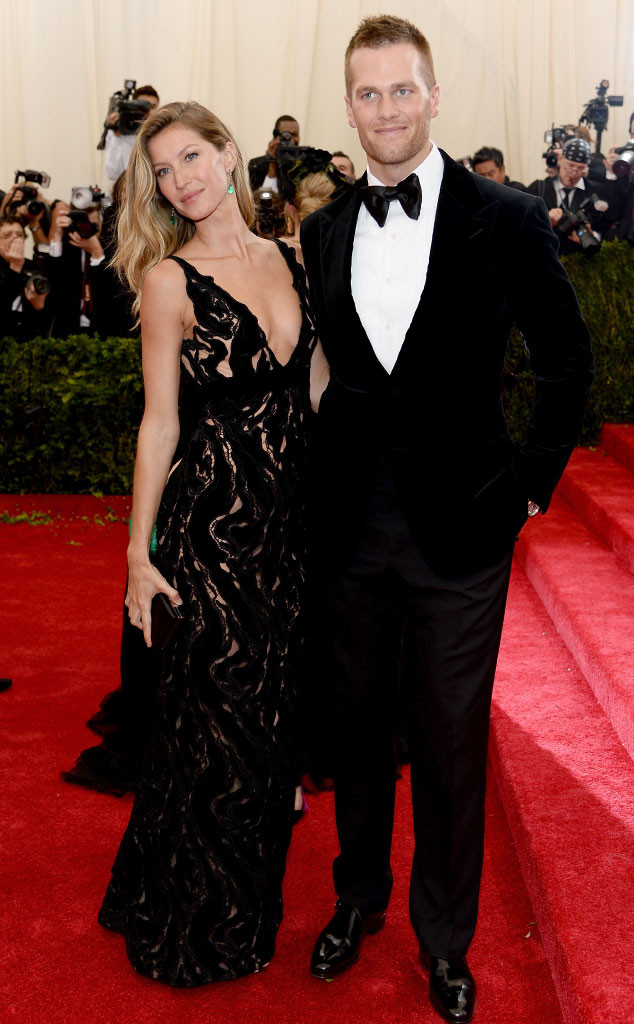 Dimitrios Kambouris/Getty Images
Tom Brady has finally commented on the divorce rumors surrounding him and Gisele Bündchen.
The New England Patriots quarterback and his supermodel wife have been at the center of a tabloid storm of speculation that they've hit a rough patch in their marriage and may be seeking divorce. The rumors didn't seem so far off, considering the drama surrounding the couple after the whole Deflategate scandal. Not to mention, they hadn't been seen or photographed together in nearly two months up until last week.
However, Brady made sure to put all speculation aside in an interview with Boston radio station WEEI on Tuesday, during which he finally fielded a question about his marriage.