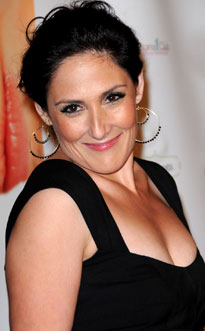 AP Photo / LMartinez
The American Medical Association has really rattled Ricki Lake.
The actress and producer of the recent documentary The Business of Being Born is firing back at the national group in light of its pointed criticism of the idea of employing midwives and having babies at home rather than in a hospital—an option that worked for Lake when she welcomed her second son in 2001.
"It feels like a personal attack," Lake told the New York Daily News Tuesday. "I can't imagine they are scared everyone will have a home birth because I did. The message of the film is about having all the choices in birth, it's about getting information and being empowered."