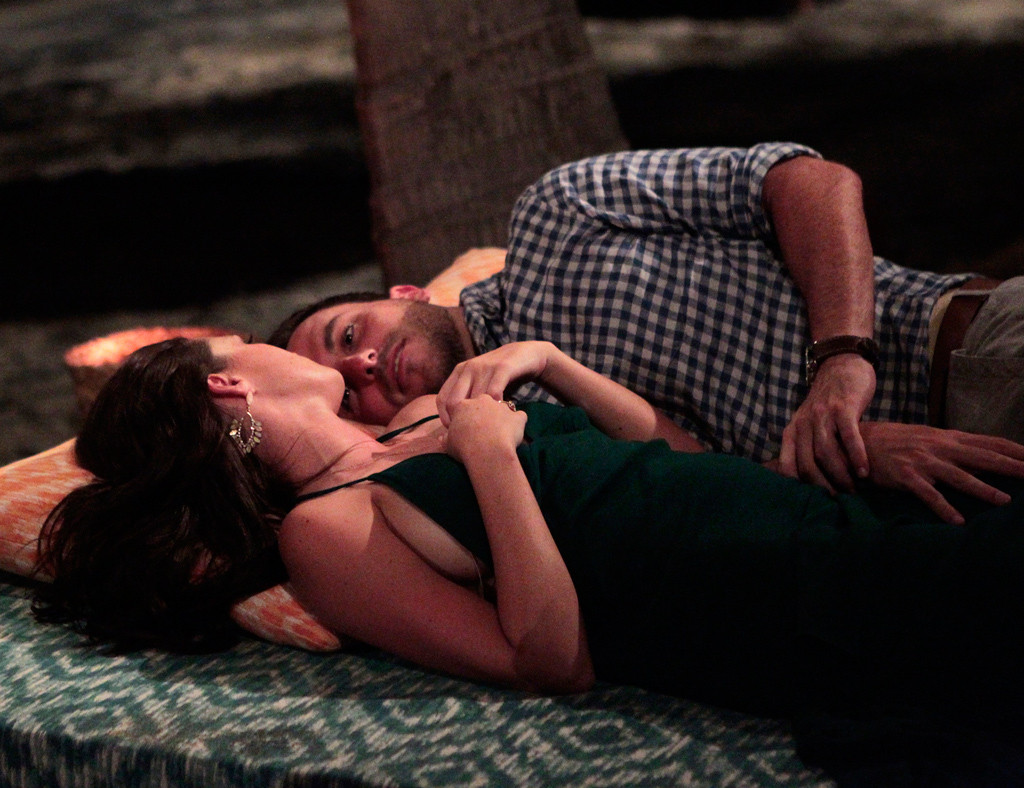 ABC/Rick Rowell
It's all over!
After six weeks (my god, has it only been six weeks?!) of dramatic beach dating, we've reached the end of another season of Bachelor in Paradise. For some former Bachelor and Bachelorette contestants, things went pretty well. For others...they might as well have just stayed home. 
Tonight's finale went especially well for one couple, who ended up engaged! Sure, Tanner and Jade just met a few weeks before and had only ever had a relationship on a beach in Mexico, but we've got high hopes that those crazy kids can still make it work. 
As for the other couples, there was some happiness and some real sadness to be had. 
All of the guys were totally worried that Carly and Kirk's horrific break-up would make the other girls worry about their relationships too, and while Jade kept saying she couldn't stop thinking about it, it didn't really seem to make that much of a difference. 
Nick and Samantha clearly had a nice little overnight date, and Nick was just sure that all the men at home would be very jealous of him, which seems to sort of sum up what Nick's all about. We already know what Sam's all about just based on everything that happened this season, and they actually might be made for each other. Sam accepted Nick's rose, and they left Paradise together...and are still together, at least according to Amber on After Paradise. They've even been going on vacations together! Good for them. 
Justin and Cassandra, who literally just met, didn't exactly have the typical overnight date. Cassandra told Justin that thought the fantasy suite would be inappropriate at this point, because she's a mom and wants to a) set a good example for her son and b) make sure she doesn't jump into a relationship she's not sure of yet. She did, however, accept Justin's rose, so maybe there is a future for this day-old relationship.
...Except there isn't, because she revealed on After Paradise that she's now dating Jonathan, who also has a kid and left Paradise in week 2. 
Up next, Tenley and Joshua did a lot of standing together in the forest, whispering about August and September and how hard a long distance relationship would be once they hit the real world. Joshua was determined to try and make things work, but Tenley didn't think it was possible, and she ended things. 
"You're a guy from a one-stoplight town," she told him, and we felt like we were watching the end of a modern Western.
They still walked away holding hands and kissed each other good bye, so it could have been a lot worse.  
Related:
Is "Bachelor in Paradise" Going to End With a Proposal?!
Meanwhile, Tanner loves Jade. Jade loves Tanner. Tanner is all "I can't give you my rose...but I can give you this ring," because the editors were clearly lacking for a dramatic-seeming soundbite for the promos. 
Anyway, she said yes, and it was all adorable, and there were so few people left to congratulate them. The captions at the end of the episode also claimed that they will be getting married in Mexico next summer, so apparently we have that to look forward to! 
So that was fun, and we are exhausted, and are going to go take a nice week-long nap before Dancing with the Stars starts next week. Please don't bother us.