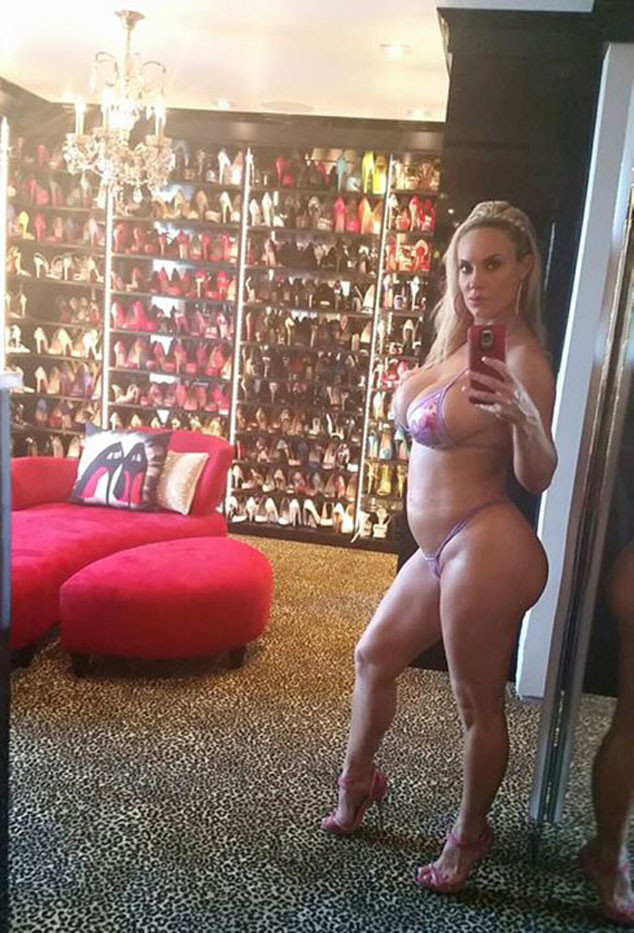 Facebook
Coco has no shame in her pregnancy game!
The reality star and talk-show host has been hard at work preparing for the birth of her baby girl due this December. And while celebrating the Labor Day weekend, the mom-to-be decided to "surprise" her fans with a few new baby "lump" pictures.
Brace yourselves, everyone. These aren't your average expectancy selfies. While wearing a thong bikini bottom with a matching top, the 36-year-old showed off her figure 26 weeks into her pregnancy.
"For some reason many of you have been asking weeks now to see my baby bump in a swimsuit! And of course I had to do it, Coco style and rep in a micro bikini....." she wrote on Facebook. "Well, I've been waiting sometime to take this cuz as u can see if u look at me from the front it's very hard to see my lump but from the side its getting more visible."