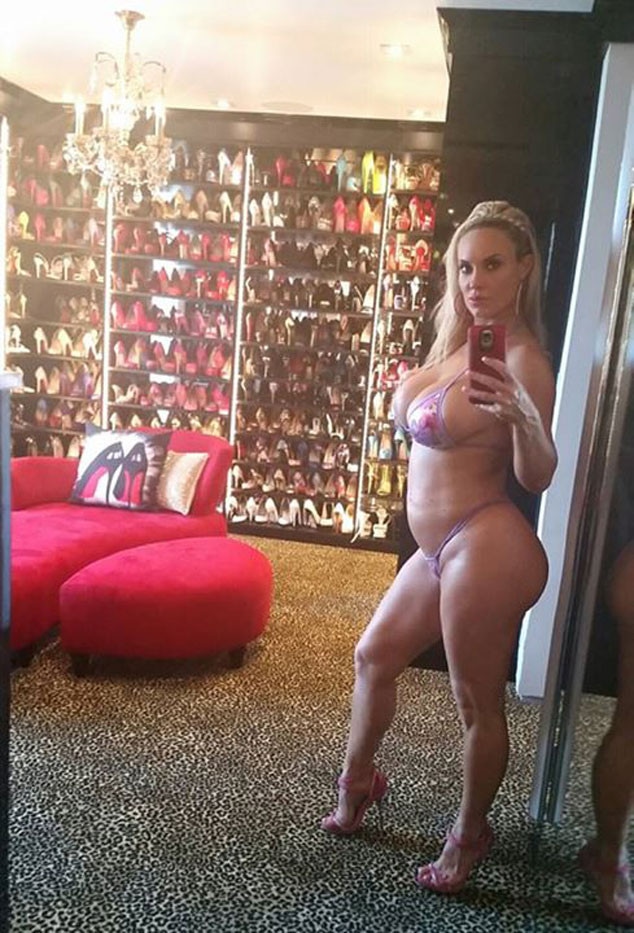 Facebook
Coco has no shame in her pregnancy game!
The reality star and talk-show host has been hard at work preparing for the birth of her baby girl due this December. And while celebrating the Labor Day weekend, the mom-to-be decided to "surprise" her fans with a few new baby "lump" pictures.
Brace yourselves, everyone. These aren't your average expectancy selfies. While wearing a thong bikini bottom with a matching top, the 36-year-old showed off her figure 26 weeks into her pregnancy.
"For some reason many of you have been asking weeks now to see my baby bump in a swimsuit! And of course I had to do it, Coco style and rep in a micro bikini....." she wrote on Facebook. "Well, I've been waiting sometime to take this cuz as u can see if u look at me from the front it's very hard to see my lump but from the side its getting more visible."
She continued, "If you look at all angles I truly believe keeping fit (thanks to my workout app > Skm.me/cww ) I have really benefited."
Recently, Coco opened up to E! News in her pregnancy blog about how good she was feeling.
In fact, she was quick to call herself the "most unpregnant pregnant person" as she approached the six months mark without experiencing too much morning sickness or complications.
"My stomach is now a lump instead of a bump. I call it a lump because it's not physically a bump because you have to push it out to see it," she explained. "Some people still don't think I'm pregnant. I don't have anything to prove to anyone. My stomach is growing slowly."
And for all the true doubters out there, Coco wants to make it clear that it's only a matter of time before she really starts to show big time.
"It's more love than anything in the world so I'm not really bitching but there are people that are doubting me," Ice-T's wife shared with E! News. "Once my stomach really starts growing, they're not going to be doubting."