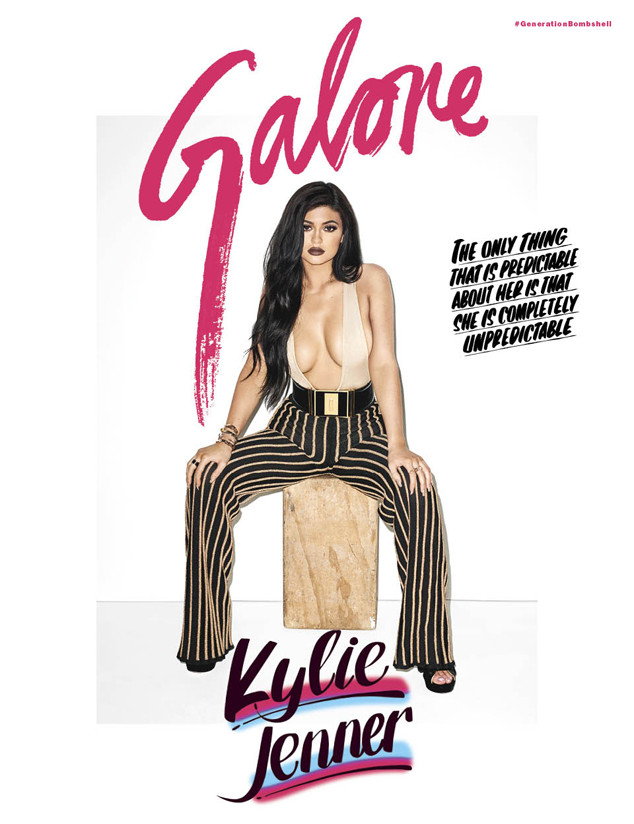 Terry Richardson/Galore
Whoa, Kylie Jenner!
The 18-year-old shows major cleavage and side boob in a super hot cover and photo shoot for Galore's Bombshell Generational issue, shot by famed photographer Terry Richardson. In the cover pic, she sports her old black hair and a cream, barely-there tank top with a plunging neckline, paired with black paints with vertical tan stripes, a wide belt and dark plum lips and sits with her legs spread 90 degrees on a wooden stool.
"The only thing that is predictable about her is that she is completely unpredictable," the photo reads.
Kylie, a natural brunette, had her hair dyed blond last weekend, three weeks after she celebrated her 18th birthday. The reality star, who has her own line of hair extensions, had for months sported a variety of colorful wigs.