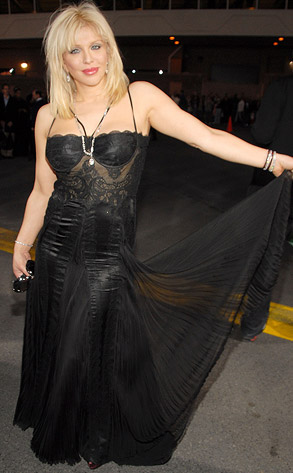 Kevin Mazur/WireImage.com
Judging by her weekend handiwork, Courtney Love seems nothing but energetic.
But the former Hole frontwoman retook to her blog Monday to refute reports that she is suicidal, although she doesn't do her state of mind any favors with her rambling, scattershot style.
"no i am not suicidal, occasionally very occasioanly like all of us i get depressed, and that was over a year ago and i had a mini little depression attack well big one, and the Lanvin show made me happier, i dont know quite why it happened but i find that mediciation is not the answer to this," she wrote, going on to tout yoga, a good diet and Kombucha tea as effective means to ward off the blues.