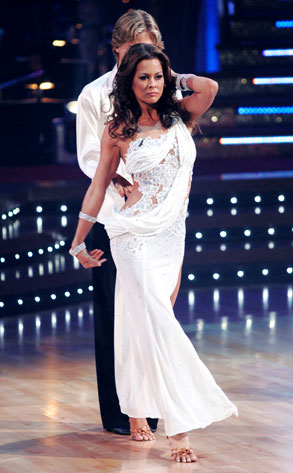 ABC/KELSEY McNEAL
Consider this a sign of the Apocalypse: Frontrunner Brooke Burke scored lower than Cody Linley on tonight's Dancing With the Stars. Scary, right? And yet we know the 11-year-old girls of the world have good cause to celebrate during recess tomorrow!
Since Brooke hit rock bottom (literally—did you see Derek accidentally slam her into the floor?), does this mean Lance Bass or Warren Sapp will rise up to snag the top spot? And who will be going home?
Read on for exclusive expert odds...