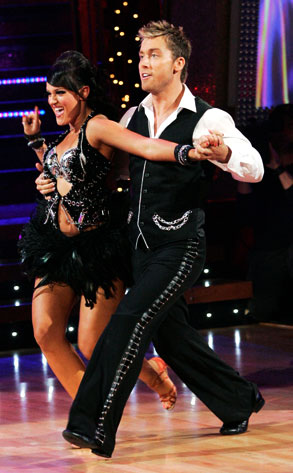 ABC/KELSEY MCNEAL
It was go time Monday for Dancing With the Stars' final four, made up of the swift-footed celebrities graceful—and popular—enough to make it into the semifinals.
So did the lovable Warren Sapp, risk-taker Lance Bass, youngster Cody Linley and front-runner Brooke Burke deliver the goods on a night that in the past has offered up a fair share of perfect 30s?
Find out who brought it—and who brought nothing but nerves—after the jump.