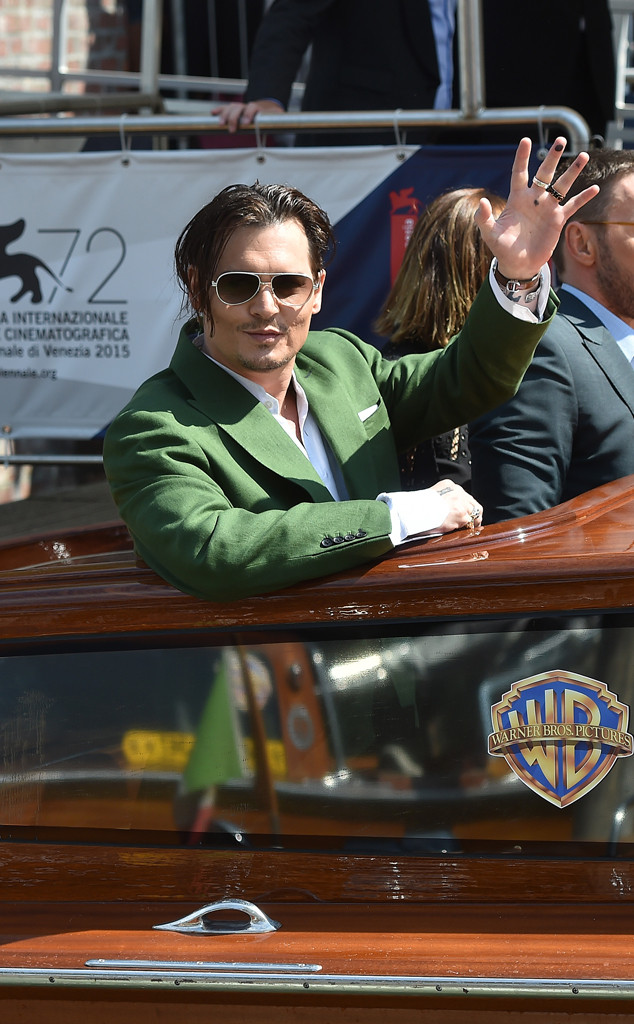 Jacopo Raule/GC Images
Johnny Depp and Amber Heard's two Yorkshire terriers, Boo and Pistol, caused quite a scandal earlier this year when the famous couple disobeyed Australia's animal import laws and transported the pups into the country without permits or a period in quarantine.
Almost immediately after learning that the Hollywood duo had traveled Down Under with their four-legged friends in tow, local quarantine authorities ordered the Depps to fly their dogs out of the country.
The famous couple did just that, via private jet, and the Black Mass star finally broke his silence on the debacle during a press conference today at the Venice Film Festival.