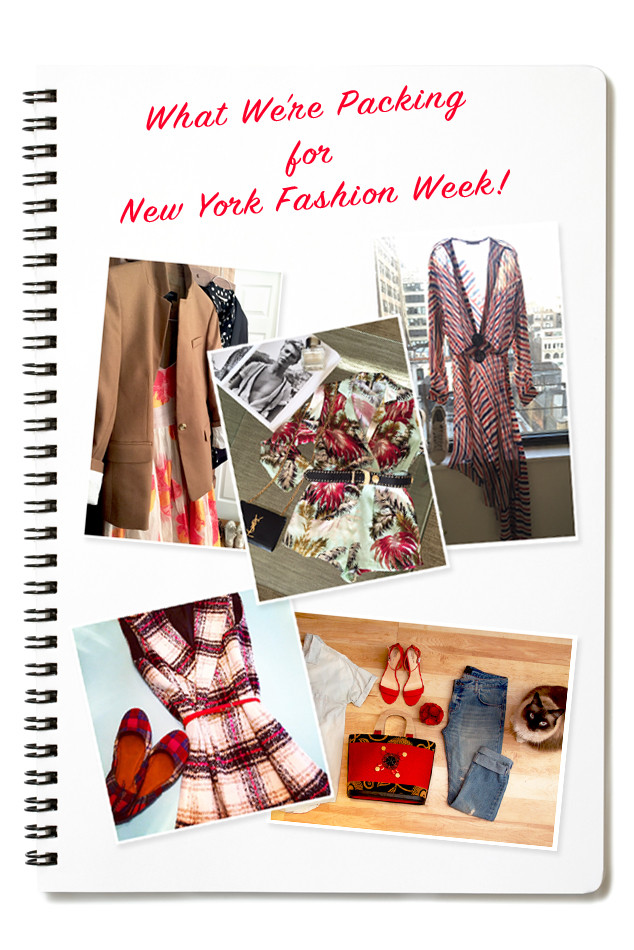 They say there's the calm before the storm, and yet that never seems to be the case when it comes to the couture cyclone that is Fashion Week (which let's be honest, is really Fashion Month).
While most folks are planning a relaxing Labor Day weekend right about now, the E! News team is currently in overdrive prepping for NYFW (followed by London, Milan and finally Paris). Because immediately after the last holiday of summer comes fall Spring 2016.
So for the last few weeks, our team—of hosts, producers, reporters, editors, stylists and photographers—has been securing front row seats, scoring exclusive interviews with designers, confirming backstage access and sending in our RSVPs to next week's hottest fashion fêtes.
Now all that's left to do is…well, pack.