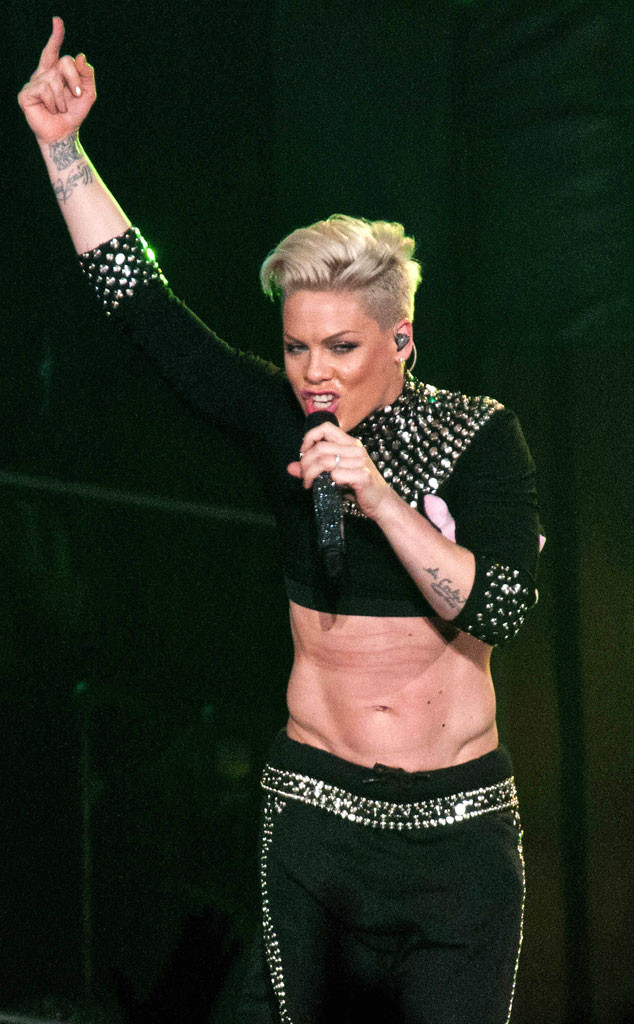 AKM-GSI
Will the VMAs drama ever end?
Pink isn't feeling red in the face after comments she allegedly made on a private Instagram went public. The 35-year-old singer-songwriter made headlines Thursday after she reportedly weighed in on the MTV Video Music Awards earlier that week, confessing to a fan she felt "embarrassed," "sad" and "old" while watching this year's show. "In all seriousness; I felt sad because music is supposed to inspire. It saved my life. This trash won't save any kids life. In a world that is even scarier and with lives still worth saving, who will stand up and have soul?" she asked. "Disenfranchised to say the least. Let down by my industry and peers."
Pink then name-dropped a few acts, writing, "Beside Macklemore and Pharrell and [Justin] Bieber (pre-sob fest) and The Weeknd, Tori Kelly was dope too. The rest was gross and embarrassing and hard for this aging pop star to believe."
E! News reached out to Pink's rep to confirm or clarify her comments Thursday.