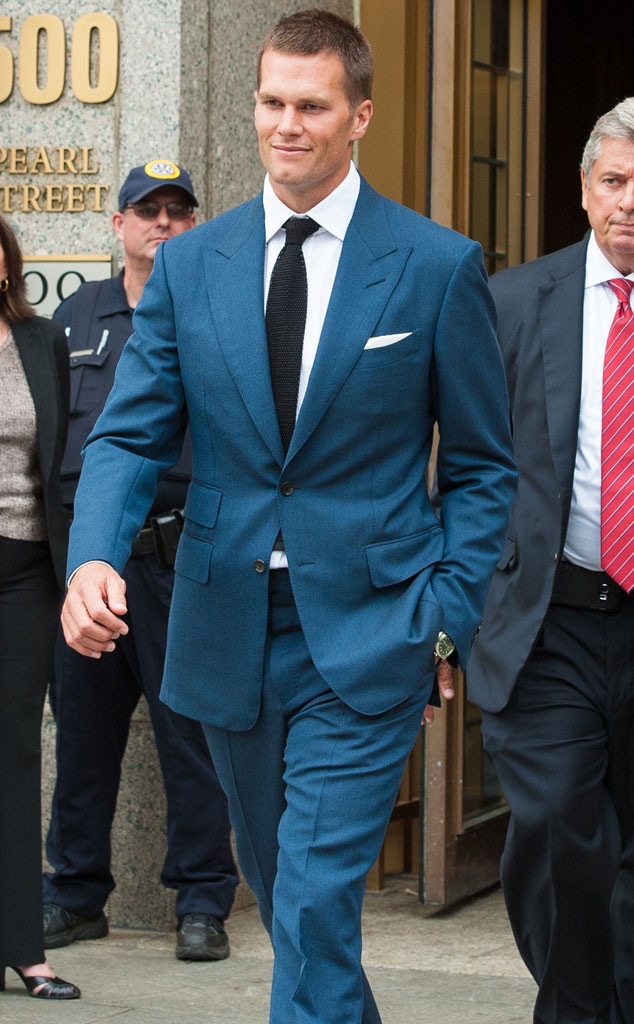 NorthWoodsPix / Splash News
Tom Brady, you're going to tell us your secret, because man do you know how to channel good luck.
As the entire Internet has heard by now, the controversial football player got a huge legal win today in the Deflategate case. A federal judge threw out Brady's four-game NFL suspension, meaning he'll be able to suit up for next Thursday's season opener against the Pittsburgh Steelers (and every game after that). 
NFL Commissioner Roger Goodell said in a statement that he plans to appeal the decision, but for now Tom Brady is an innocent man—legally speaking. Morally speaking, well, that's another thing. But something tells us that the golden boy isn't going to be losing much sleep over this scandal. And as such, people have a whole lot of feelings about his new found freedom. 
Reactions seem to fall into two camps depending on whether you were a Patriots fan pre-Deflategate or not. In Massachusetts, they look a little something like this:
We know...barf. 
But in the rest of the country, where not everyone is in love with Brady, sentiment is decidedly less positive. No one is surprised that the decision went the way it did, of course, since this is Tom Brady after all. Having things go his way is as guaranteed as getting the runs after drinking a Dunkin' Donuts latte. But that doesn't mean they're happy about it; in fact, cynicism is being broadcast from all corners of Twitter this morning. It's safe to say that a lot more critical eyes will be on Brady this season.