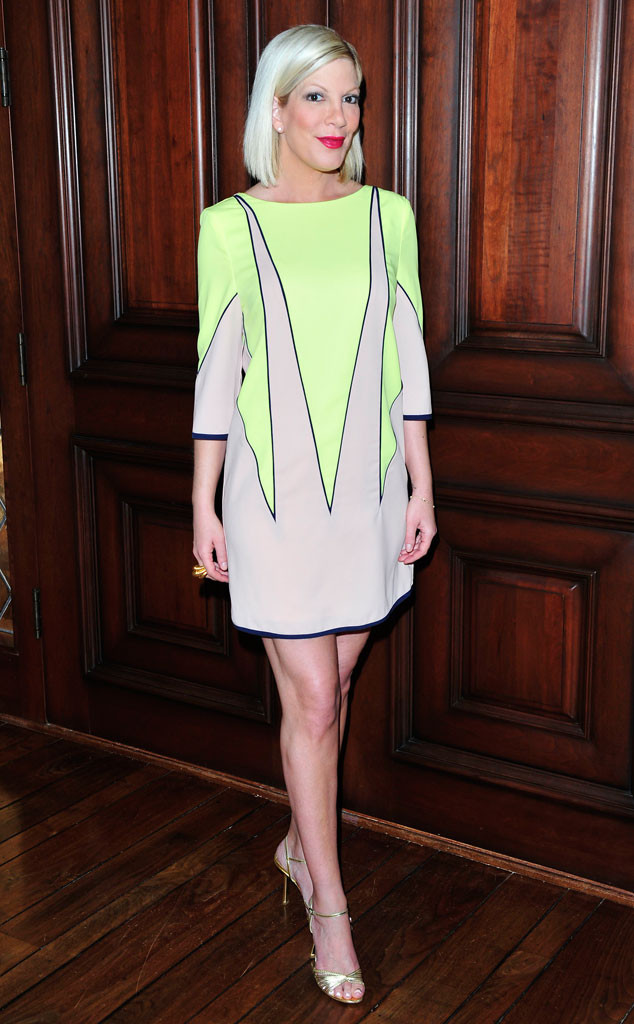 Michael Simon/startraksphoto.com
UPDATE: Two years after initially filing, Tori Spellinghas settled her personal injury lawsuit against Benihana. The stipulations of the settlements were not made publicly available according to documents obtained by E! News.
________
Tori Spelling is hoping to take a bite out of Benihana—financially speaking, that is.
The 42-year-old actress filed a personal injury suit in Los Angeles Superior Court on Wednesday against the Japanese restaurant chain.
According to court docs obtained by E! News, Spelling claims she suffered wage loss, hospital and medical expenses and loss of earning capacity when she slipped and fell at a Benihana restaurant in Encino on April 5 and "sustained deep second and third degree burn injuries requiring hospitalization and surgery."