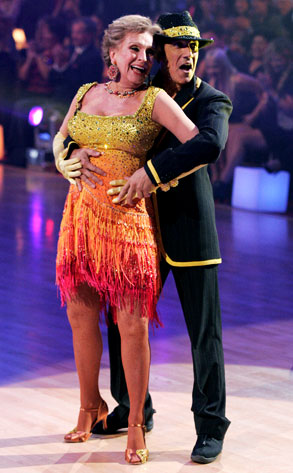 ABC/KELSEY McNEAL
The curse of Dancing With the Stars is apparently so powerful, it even extends to those no longer in the cast.
Cloris Leachman's rep confirms to E! News that the 82-year-old censor-unfriendly actress sought medical attention last Thursday, but that she was not, despite reports to the contrary, diagnosed with pneumonia.
"She had a slight cough and wasn't feeling totally herself, so she went and sought medical attention from her doctor," the publicist said, adding that the not-so-hot-stepper was well enough to attend a private family event over the weekend.