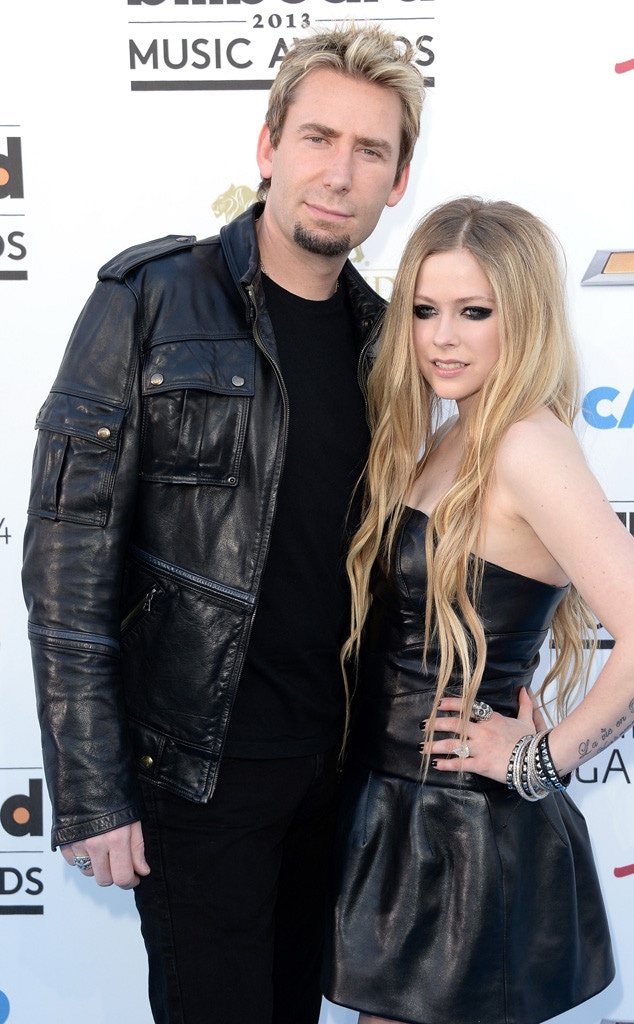 Jason Merritt/Getty Images
Sad news for another Hollywood couple. 
Avril Lavigne and Chad Kroeger are separating, the singers announced on Instagram today.
"It is with a heavy heart that Chad and I announce our separation today," Lavigne, 30, wrote alongside a pic from their wedding day. "Through not only the marriage, but the music as well, we've created many unforgettable moments. We are still and forever will be, the best of friends, and will always care deeply for each other. To all our family, friends and fans, thank you sincerely for the support."
Lavigne and Kroeger wed in July 2013 in an elaborate ceremony surrounded by 50 of their closest family members and friends. Shortly after tying the knot, reports of imminent divorce began plaguing their marriage and the Nickelback frontman previously shot down rumors of a split in November of last year. 
"You know my dad calls me up and he's just like, 'I haven't slept in two days, what's going on?' I'm like, 'Dad you're not buying all this crap are you?'" he told ET Canada in response to the split reports. "You know, I get to hear all the rumor mill stuff. So it's, it's...I find it very amusing."
When the reporter noted that Kroeger, 40, had been photographed without his wedding ring one month prior he replied, "You know what? They come off." He then removed the ring effortlessly and then slipped it back on twice. "And they go back on and then come off and then go back on. What does that mean?"
Split rumors first began dogging the couple—who linked up when they first wrote a song together and got engaged after just six months of dating—around September 2014. 
At the time, a source told E! News that the couple had been "fighting a lot" and there was "jealousy on both sides," but the two were determined to work things out and Lavigne even hoped to start a family with Kroeger. That same month, Lavigne also celebrated her 30th birthday at a club in Las Vegas sans Kroeger.
In the wake of the split rumors, Lavigne seemed to be taking a break from the spotlight only to later reveal in April 2015 that she had been diagnosed with a severe case of Lyme disease and was "bedridden for five months." 
Likewise, Kroeger is also battling health issues and last month, Nickelback was forced to cancel the remaining dates of their 2015 No Fixed Address Tour as the singer recovered from vocal rest. 
This was Lavigne's second marriage. She was previously married to Sum 41 rocker Deryck Whibley, who, after a public struggle with alcohol abuse, is now sober and a newlywed. He and Ariana Cooper tied the knot over the weekend.