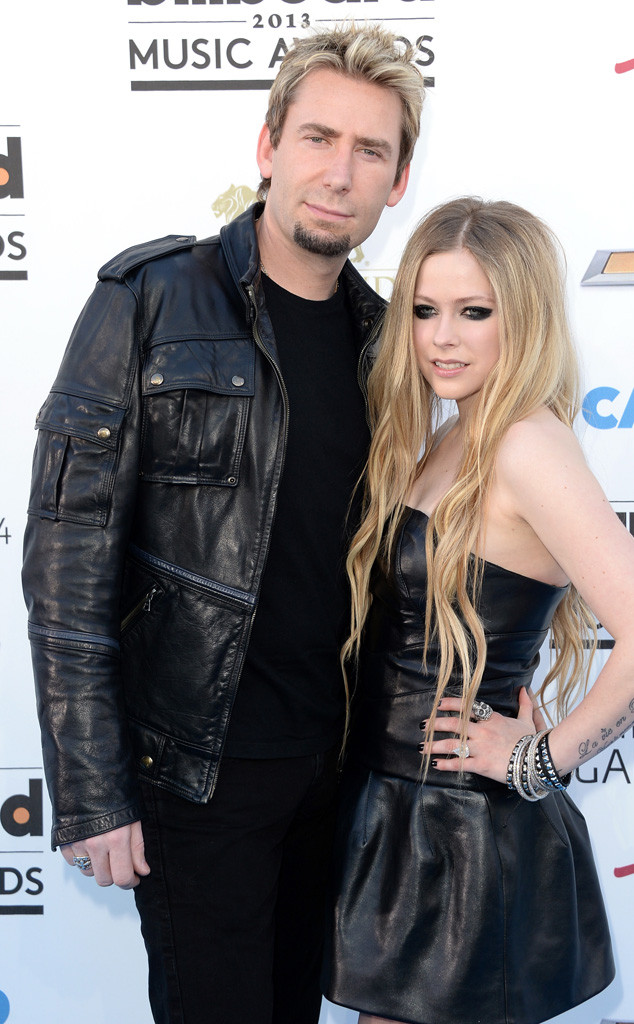 Jason Merritt/Getty Images
Sad news for another Hollywood couple.
Avril Lavigne and Chad Kroeger are separating, the singers announced on Instagram today.
"It is with a heavy heart that Chad and I announce our separation today," Lavigne, 30, wrote alongside a pic from their wedding day. "Through not only the marriage, but the music as well, we've created many unforgettable moments. We are still and forever will be, the best of friends, and will always care deeply for each other. To all our family, friends and fans, thank you sincerely for the support."
Lavigne and Kroeger wed in July 2013 in an elaborate ceremony surrounded by 50 of their closest family members and friends. Shortly after tying the knot, reports of imminent divorce began plaguing their marriage and the Nickelback frontman previously shot down rumors of a split in November of last year.