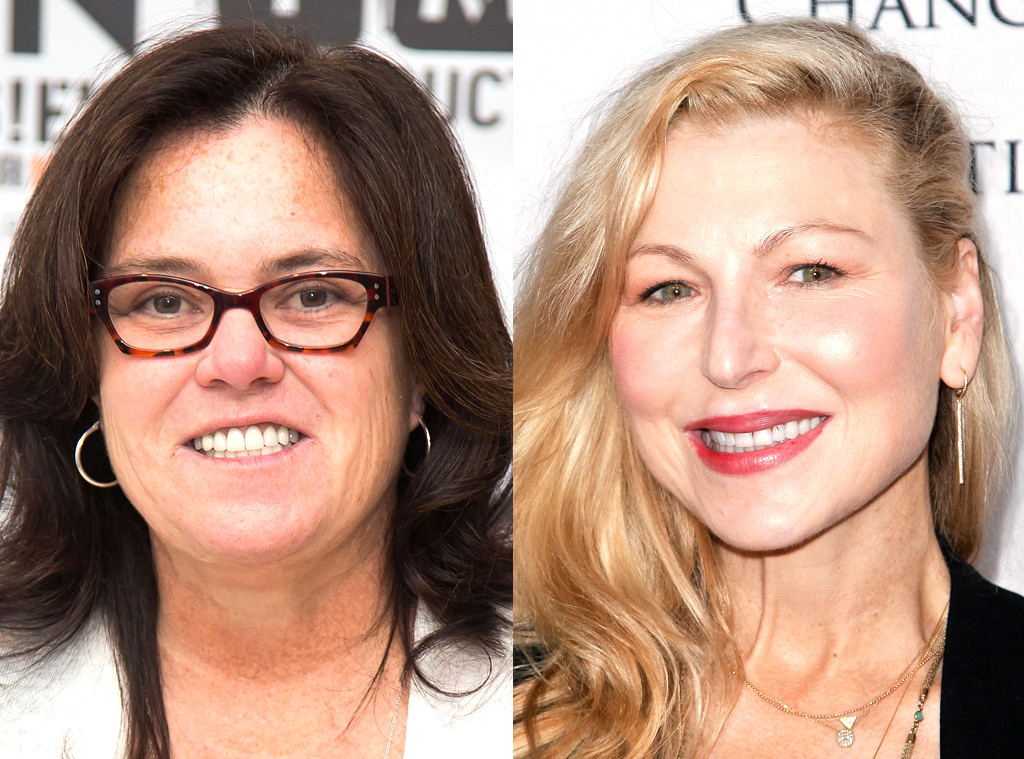 Ben Hider/Getty Images/Tibrina Hobson/FilmMagic
Rumors have been swirling today that, nine months after her split from Michelle Rounds, Rosie O'Donnell has moved on with Tatum O'Neal.
O'Donnell and O'Neal have been friends for several years since meeting up in Chicago while doing separate shows for the Oprah Winfrey Network.
In May, O'Neal—who was married to tennis star John McEnroe for eight years—opened up about her newly found interest in women.
"I like women," the 51-year-old actress told People. "I definitely have been dating mostly women recently."
The Oscar winner prefers not to be labeled bisexual, lesbian or by any other sexual orientation, but she did admit, "I think women are the most amazing creatures on earth. They're gentle, and also more intelligent than the men that I've met recently. I don't have a steady right now, but I look forward to it."
Thus when O'Donnell and O'Neal were spotted out together at the new Broadway musical Hamilton in early August and on a dinner date in New York a few nights later, people began to speculate whether the two were, in fact, just friends or more. O'Donnell only continued to fuel romance rumors by tweeting a link to O'Neal's Harper's Bazaar article (about her "sexual awakening") a few weeks later.
A rep for O'Donnell tells E! News there is "no truth" to the report, however. "They're friends and [have] been for a number of years."
Star magazine had reported a source saying, "They aren't quite ready to go public with their romance. They've known each other for a while, but the secrecy of their dating has made it more exciting."
Meanwhile, O'Donnell has been dealing with a tumultuous couple of weeks lately. Her 17-year-old daughter Chelsea went missing and was later found in the home of a 25-year-old man who had been arrested previously on drug-related charges (and has since been arrested on charges of endangering the welfare of a child and third-degree distribution of obscenity to a minor).
The 53-year-old comedian and former talk show host's father passed away less than two weeks later, on Aug. 23, and the following day it was reported that Chelsea had chosen to move out of O'Donnell's home to go live with her birth mother in Wisconsin.
Related:
Donald Trump Ridicules Rosie O'Donnell Again