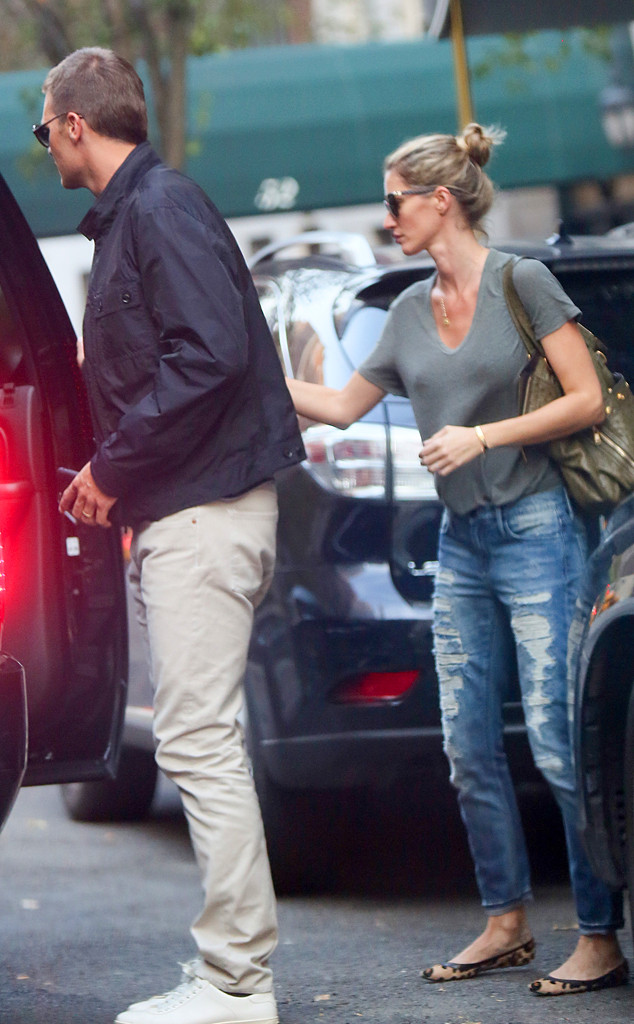 Ordonez/Jackson/INFphoto.com
Game over. The lid has been blown off the conspiracy. The cold, harsh light of reality is bearing down on this ruse.
Call it Normalgate.
Tom Brady and Gisele Bündchen are just a couple of human beings who, six-plus years in, may be having marital problems. And whether that's true or not, there's no going back. They're just people from now on.
Wasn't all that hotness and money and fame supposed to protect the couple from just this sort of thing? What's Gisele doing all that yoga on the beach for if not to ensure the kind of lithe flexibility that makes her Teflon in times that would prove traumatic for regular wives?